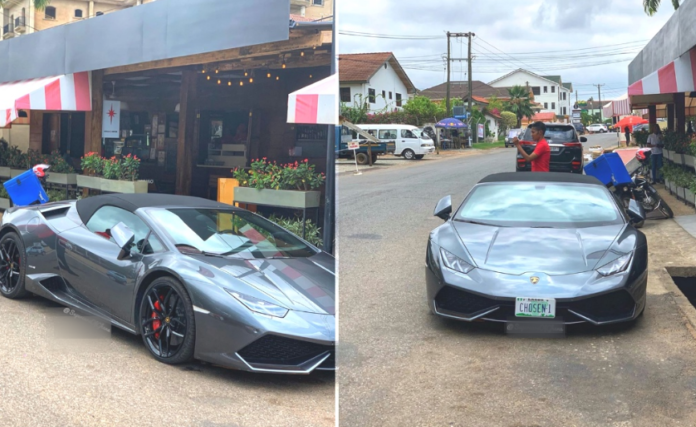 Luxury Rental Benelux, a car rental company, claims a Lamborghini car belonging to a friend has been stolen.
The car rental company posted on Instagram via its username, luxuryrentalbenelux, that the car was rented in June in Zurich, Switzerland.
According to Luxury Rental Benelux, the car, which has been reportedly sighted in Ghana, has a Nigerian number plate customised with the name, "Chosen 1."
A screenshot of the photo of the car posted on Instagram. (Below)
SEE THIS: Video: Cheating on my wife didn't go down well with me – George Jahrah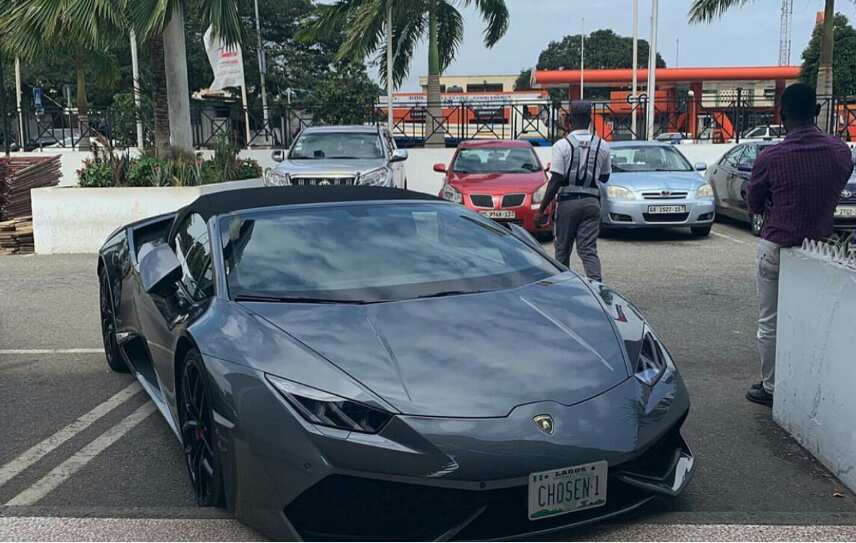 The company promised a cash reward of €10,000 for anyone who has tips regarding the current location of the car and how it can be found.
Meanwhile, another version of the report by Zurich local media, Blick, identified the owner of the car as Deniz Torun, aged 30.
ALSO SEE: Photo: Miss Malaika 2006 Hamamat sitting on a pot of fire breaks the internet
The specific model of the car is Lamborghini Huracan Spyder (610 hp) while its original number plate is ZG-27482.
The newspaper reports that Torun said he rented the car to a young man with a Ghanaian passport in front of the Hilton Airport Hotel in Opfikon ZH, a municipality in Switzerland.
Below is a picture of the passport shared on Instagram by Luxury Rental Benelux: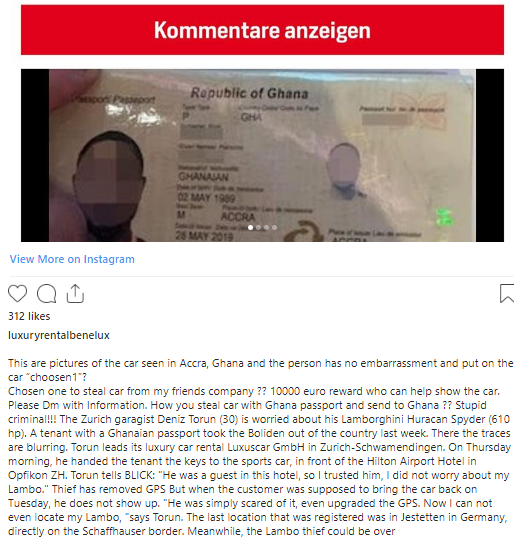 "He was a guest in this hotel, so I trusted him, I did not worry about my Lambo," Torun told the local newspaper.
Torun said the supposed Ghanaian, however, did not return the car on the scheduled date and had upgraded its GPS, making it difficult for him to locate.
The last location Torun tracked the car to was Jestetten, a town in Germany. The police in Zurich have reportedly started investigating the alleged theft.
ALSO SEE: Find out what Shatta Wale thinks of Sarkodie's brain
The Lamborghini Huracan Spyder has a powerful V10 engine and sells at a good 200,000 francs in Switzerland, Blick newspaper notes.
Also, Luxury Rental Benelux claimed the Ghanaian, after seeing the post on social media, contacted the owners, begging for a chance to resolve the issue amicably.
Source: legit.ng