A young lady is still in shock after finding dollars in a second hand bag she bought from the market.
READ: List of cleanest, dirtiest areas to be out soon – Sanitation Minister
According to a lady based in Lagos, she bought a pair of bag at Ogba market and lo and behold she saw some pieces of dollar notes inside the bag.
The amazed lady shared the photo of her discovery, with the caption.
READ: UN pledges support to disband party militia in Ghana
"Guys I'm in Awe!!!. Just bought this bag and got home. Look what I found. If I find the legit first owner, I can send back the money…"
READ: Takoradi kidnapped girls rescued?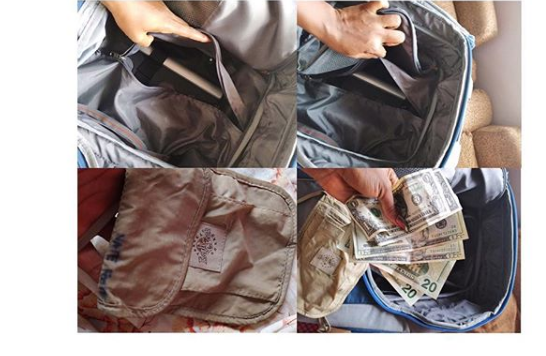 Should she return the bag to where she bought it?
Source: Kemifilani.com