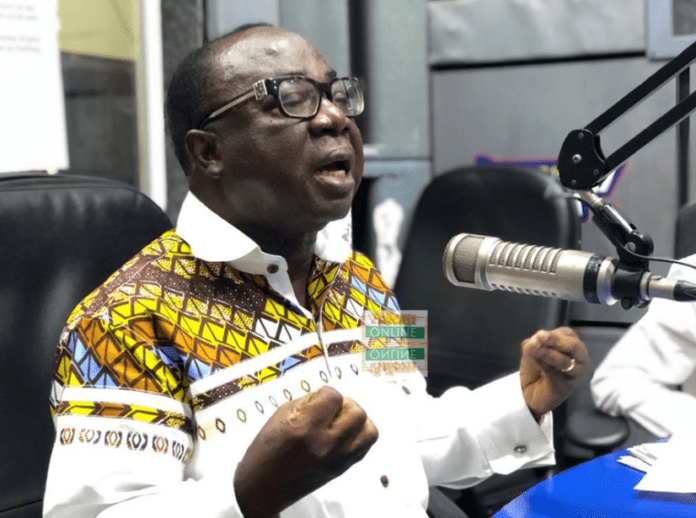 The Board Chairman of the Ghana National Petroleum Corporation (GNPC), Freddie Blay, has denied any wrongdoing in offering interest in Ghana's oil fields to a South African oil company, Petroleum Oil and Gas Corporation of South Africa (PetroSA).
He says he acted in the best interest of the country.
According to the former National Chairman of the New Patriotic Party, he exercised good judgment in the matter.
He, thus, did not see any reason for demands for his resignation. 
"Possibly, I could be fired, but I don't see any reason why they are saying I should resign about this issue. I have done nothing wrong.
"I have observed my conscience and I thought I was protecting the interest of the country, and I am convinced about it and if others think otherwise, and if those who appointed me are saying otherwise, then so be it," he said in an interview with Citi FM on Tuesday, May 23.
Mr Blay also revealed that he has spoken to President Akufo-Addo about the matter and he does not expect to be fired.
"I have spoken to the president about it, and we haven't gotten to where he will ask for his job back. It is not about convincing the president, the law will speak for itself and the law will talk and there are few documents on the agreement," he added.
Meanwhile, some 29 Civil Society Organisations (CSOs) are demanding the immediate removal of Mr Blay as the Board Chairman, along with Opoku-Ahweneeh Danquah, the Chief Executive of GNPC.
The CSOs, made up of the Africa Centre for Energy Policy (ACEP), Centre for Democratic Development (CDD-Ghana), the Chamber of Petroleum Consumers Ghana (COPEC) and 26 others, say the two men have "become a threat to Ghana's interest in the petroleum sector."
In a statement endorsed by representatives from all 29 CSOs and sighted by JoyNews, the coalition argued that a country being micromanaged by the IMF cannot be seen to be engaging in fiscal recklessness.
The group is also demanding complete information on the AFC transaction and the actual amount that would constitute petroleum cost and the immediate closure of the Aker PoD from the Petroleum Commission and Government.
Giving more details, the coalition said the recurring controversies surrounding Aker Energy and AGM operations in Ghana and the sale of 50% of Jubilee Oil Holding Limited's interest in the Deepwater Tano block to PetroSA, are of great concern.
"In these difficult times, the nation needs prudent management of its resources to derive the fullest of benefits and bring relief to the suffering masses," the statement added.
The GNPC Board Chairman is said to have written to PetroSA offering it an equal split in the interest held by GNPC's subsidiary Jubilee Oil Holdings Ltd.
Energy Minister Dr Matthew Opoku-Prempeh is unenthused by the deal and wants it off the table, saying it does not favour the country.
ALSO READ: