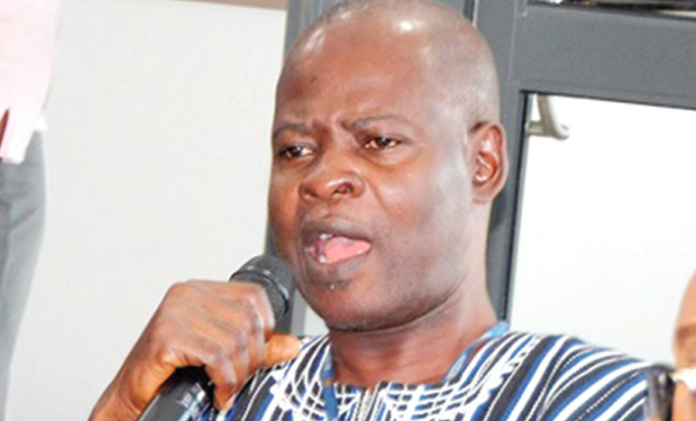 The Public Interest and Accountability Committee (PIAC), is predicting doom for Ghana following the cancellation of the Power Distribution Services (PDS) concession agreement.
Chairman of the Committee, Dr Steve Manteaw, who made the prediction said Ghana may lose development aid from the United States and her allies who value the sanity of contracts.
ALSO READ:  Listen: Fmr NPP MP calls for harsh punishment for those involved in PDS fiasco
"This decision by the government to cancel this PDS contract will greatly affect the country. Ghana will lose aids from the US, trust me, with this decision; to get aid from America will be very difficult. And also from allies, possibly the World Bank, the EU and any other country that values [the sanctityof] contracts will all advise themselves," he told Accra-based Neat FM monitored by Adomonline.com.
His comment follows a statement from the Embassy of the United States of America regarding the Government of Ghana's decision to terminate the Concession Agreement.
ALSO READ: Statement: US Embassy on termination PDS agreement by Govt of Ghana
The United States of America had, in a statement to the government of Ghana, said it had taken note of GoG's decision with regret.
"As such, MCC has confirmed that the $190 million funds granted to Ghana at the March 1 transfer to the 20-year concession from ECG to PDS are no longer available," the MCC said in its statement.
ALSO READ: Former NPP MP 'chokes' on PDS mess [Audio]
Dr Manteaw indicated that the government's posture in the ongoing back and forth could have dire developmental consequences for Ghana in its dealings with the US.
He noted that one thing that the US detests is a country that stands up to its authority, saying he believes that is how Ghana, which to him we will augur well for the country.
Listen to audio above
Source: Adomonline.com|Dorcas Abedu-Kennedy