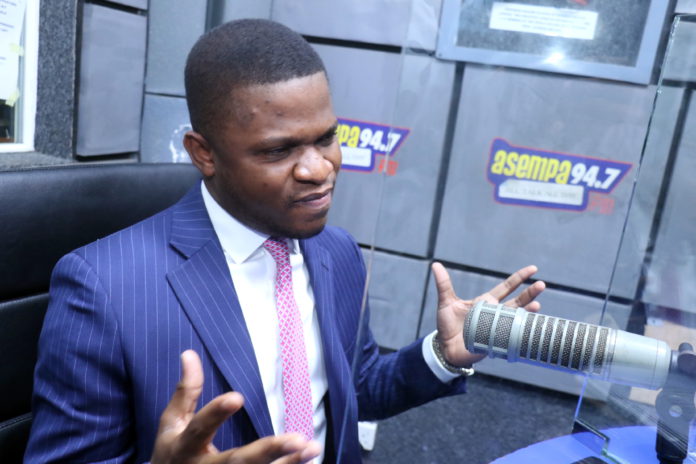 National Communications Officer for the National Democratic Congress (NDC), Sammy Gyamfi, has described the ruling of the Supreme Court for a Deputy Speaker to be part of quorum and vote while presiding as disappointing yet unsurprising.
"The decision of the Supreme Court on the issue of whether or not a Deputy Speaker of Parliament while presiding can be counted as part of quorum and vote is disappointing and not surprising to some of us because some of us expected it," he said.
According to him, such ruling is patently unconstitutional and flawed in logic.
He noted that the Supreme Court ruling is an attack on the independence and the functions of Parliament, believing the House should resist.
"It is unholy intuition to the independence and functions of Parliament which I think Parliament should resist," he said while speaking on Metro TV.
He argued that Article 102 of the 1992 constitution is clear on the exclusion of the Deputy Speaker as part of quorum.
"Article 102 of the 1992 constitution is very clear; it is so clear that even non-lawyers can appreciate what that law is about. So, if a Deputy Speaker is presiding Article 102 says he does not form part of quorum even though he is an MP," he said.
"Again Article 110 of the constitution is clear. It gave Parliament the power to make standing orders and regulate their own procedures. Therefore, the ruling of the Supreme Court is unconstitutional and an attack on the independence of Parliament," he added.
He disclosed that the fundamental of democracy of Ghana is Separation of Powers, therefore Parliament is the master of its own rules.
He stated that the Supreme Court has overstepped its boundaries and cannot exercise an authority the constitution has given to Parliament.
"The Supreme Court cannot poke its nose in the affairs of parliament and cannot run the affairs for Parliament," he stated.