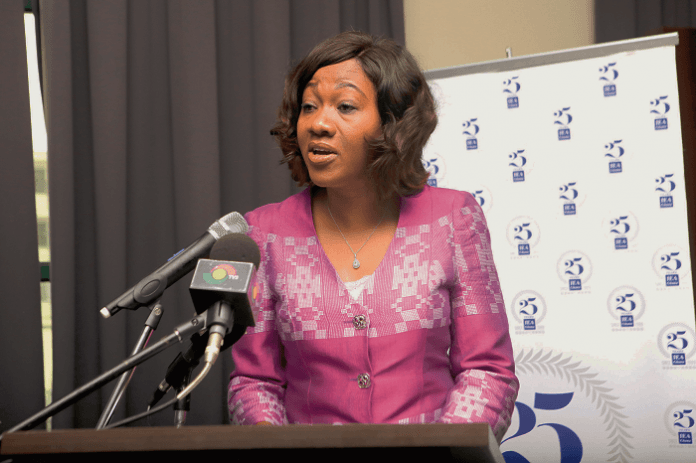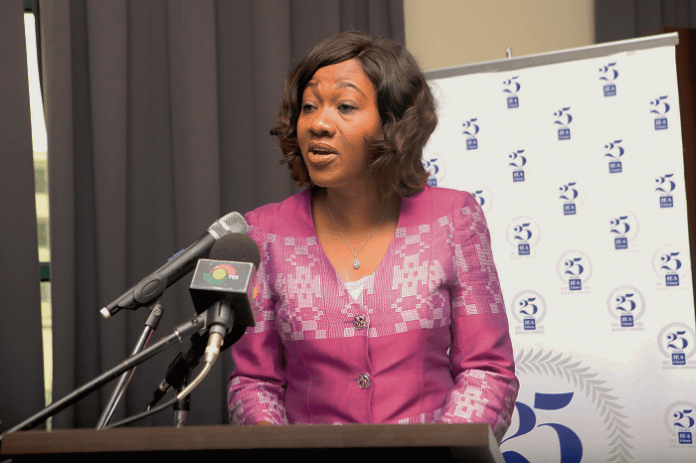 The Speaker of Parliament, Alban Bagbin, has directed the Chairperson of the Electoral Commission (EC), Jean Mensa, to appear before the House over the controversial proposed constitutional instrument (C.I).
The EC was represented on Thursday by Deputy Commissioner, Dr Bossman Asare, but was opposed by the Minority group, prompting some disagreements as Parliament sat deep into the night.
The meeting, which went on for several hours, was initially supposed to be between members from both sides but they failed to reach a consensus and had to invite the Speaker to step in to rule on the matter.
The Minority Leader, Dr Cassiel Ato Forson, insisted that the chairperson makes an appearance herself to come and defend her CI.
This arose after the Speaker in an original sitting earlier allowed members to take a report and debate on the CI.
The debate on the CI was inconclusive despite the presence of the officials from the National Identification Authority (NIA) led by Professor Ken Attafuah and the EC, by Dr Bossman Asare.
This dragged the meeting between the Members of Parliament and the two institutions deep into the night and the banter between the members went on unabated behind closed doors until the invitation for the Speaker to chair the House.
The Minority is said to have had serious reservations about some regulations in the CI, but the Majority thought otherwise. And that brought the bone of contention between the ruling and opposing legislators.
ALSO READ:
Parliament fumes as EC boss snubs House
Recruitment scam: Electoral Commission warns public
The Minority insists Jean Mensa's appearance was to give further explanations and rationale for some decisions including the usage of the database, registration and usage of the Ghana Card and backlog of persons without the Ghana Cards.
Majority Leader Osei Kyei-Mensah-Bonsu explained that the invitation sent out to the EC did not specifically request that Jean Mensa herself appears before the House.
But Speaker Bagbin said the new CI has serious implications and therefore the EC Chairperson herself must come before the House.