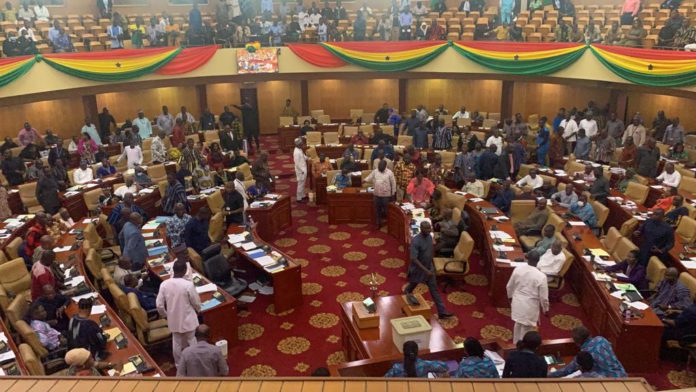 Parliament on Tuesday approved seven separate loan agreements totalling $780 million for several interventions.
The loans, according to the report of the Finance Committee of Parliamentary, will go into government priority projects such as Suame interchange, Accra Kumasi phase six and to increase food production.
But former Minority Leader, Haruna Iddrisu, said there should be an immediate introduction of a debt ceiling to curb government's excessive borrowing.
The Tamale South MP said his call for an introduction of a debt cap is to curb excessive borrowing by successive governments.
Ghana's debt stock is hovering around 600 billion cedis and has been said to be key in the country's current economic crisis. Parliament has been recalled to consider up to eight loan and financing agreements.
Speaking on the floor of Parliament, Mr Iddrisu warned that if a debt ceiling is not introduced urgently, Ghana may go into an irreversible economic crunch.
Minority Leader, Dr Cassiel Ato Forson, added that the number of loan agreements that keep coming to the House are simply not worthy of approvals and are just avoidable.
But, in all of the rejections and disagreements, the Majority Leader, Osei Kyei-Mensah-Bonsu, rationalised the move, stressing that the call must be selective since government business must go on.
ALSO READ: