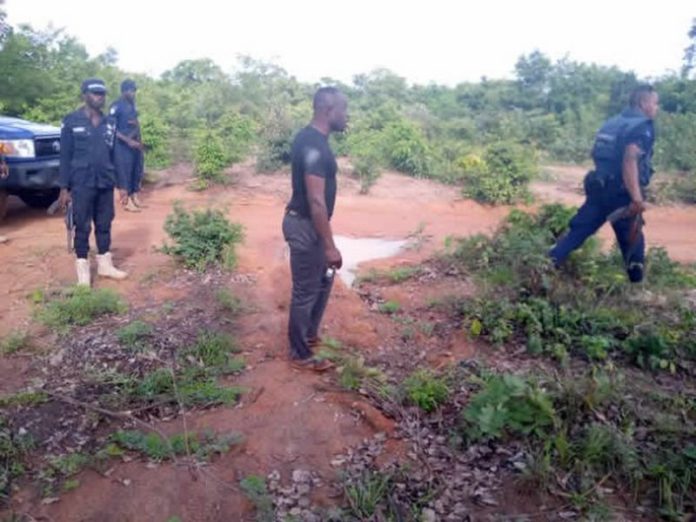 There is high tension at Fielmuo in the Sisaala West district of the Upper West Region following the shooting of two persons on the Bouro-Fielmuo road by suspected robbers.
The incident happened on the buffer zone between Ghana and Burkina Faso.
Thirty-five-year-old Tierter Kyiir died on the spot when he was shot by the unknown gun-wielding men whilst his friend John Kyei was severely wounded.
Kyei was rushed to the St. Theresa Hospital at Nandom where doctors say he is responding to treatment.
ALSO: Corruption: Fix it and stop complaining – A Plus reacts to NPP press conference
Kyei is receiving treatment at the hospital
The duo were on their way to the Burkinabe farming community of Bouro on a motorbike. Upon reaching Bouro-Fielmou road, however, they were accosted and allegedly shot several times by the unknown assailants.
Upper West Public Relations Officer of the Ghana Police Service, Inspector Gideon Boateng confirmed the incident to Joy News.
ALSO: 2 killed in gory accident, over 11 injured
The deceased is said to be a prominent member of the Fielmuo community. Several people from the community who went to the scene of the incident could not control their tears.
They were uncontrollable as they wept over the loss of a cherished member of the community.
Chief of Fielmuo- Gaapar, Naa Cyril K Degbang said this not the first time people were shot at the "no man's land'.
"By this, I am calling on authorities in Ghana and Burkina Faso to liaise with each other to do proper patrol and monitoring of the area to save the lives of the people," he said.
ALSO: Rawlings scandalised as GTV anchor calls Robert Mugabe 'rebel leader'
Naa Gaapare urged the police to conduct investigations into the incident and ensure that the suspects are arrested.
He said "they cannot be forgetting or forgiving unless justice has taken its course for incidents like this has happened without getting to the bottom of the matter."
Source: Ghana | Joy News U/W Correspondent | Rafiq Salam