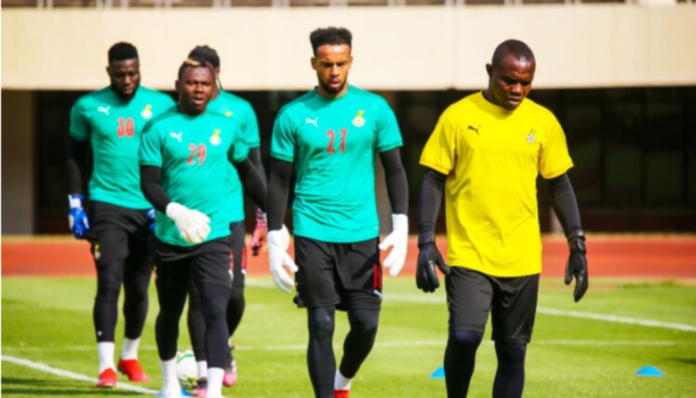 Richard Kingson is expected to lose his job as the Black Stars goalkeepers trainer, Graphic Sports has reported.
Chris Hughton, who is the new head coach of the team is expected to ring changes in the technical team of the senior national team.
According to the report, Hughton is looking to bring on board a new goalkeepers' trainer and video analysts to boost his team's preparation for matches.
A meeting between the 64-year-old and the Ghana Football Association [GFA] hierarchy has been held to finalise the proposals which could leave a lot of uncertainties over the future of Richard Kingson as the team's goalkeepers' trainer.
A new video analyst could take over from Awal Kamin who was among the team's video department for the 2022 World Cup in Qatar.
"Maybe, having been with the team for almost a year as technical advisor, I suspect Chris Hughton may have analysed the technical team and, therefore, knows its inadequacies which may have informed his recommendations to strengthen the technical department as he takes overt," a GFA insider told Graphic Sports.
READ ALSO
The source also told Graphic Sports that Ameenu Shadow, the General Manager of Dreams FC will replace Henry Mantey as the new Team Manager of the Black Stars.
Mr Shardow, an ally and confidante of Ghana Football Association [GFA] President, Kurt Okraku.
"From what I have heard, the coach is looking at bringing in his own goalkeeper's trainer and he has made recommendations to that effect.
"The GFA is also looking at appointing Ameenu Shardow as the new Team Manager of the Black Stars which could take effect from the Angola game in Kumasi," the source confirmed.
The Communications Director of the GFA, Henry Asante Twum admitted that the newly-appointed trainer had made some recommendations but refused to make further comments on the reported changes in the technical team.
"I'm aware he has made some recommendations in his technical department but I can't say anything until he is unveiled," he told Graphic Sports.
"I believe every concern would be addressed at his unveiling so I think we must wait for that day to know everything about the team," he added..
Meanwhile, Chris Hughton is expected to be unveiled on March 20 in Kumasi before the 2023 Africa Cup of Nations [AFCON] qualifiers against Angola at the Baba Yara Stadium on March 23 before the reverse leg in Luanda in four days' time.