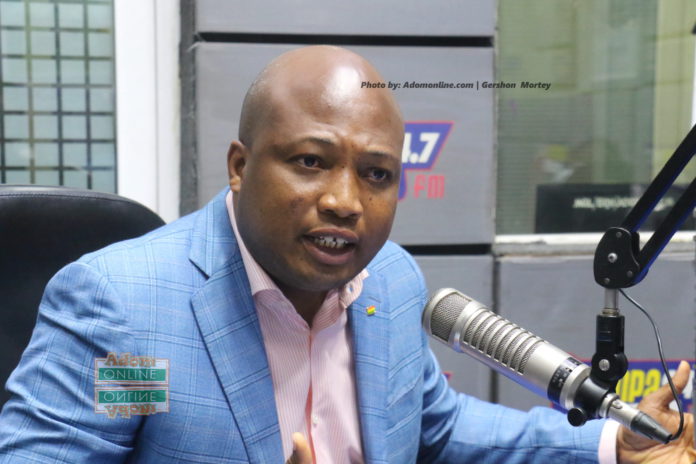 Member of Parliament for North Tongu Constituency, Samuel Okudzeto Ablakwa, has also reacted to the Joy News' Ghana's Schools of Shame documentary.
According to the former Deputy Education Minister, the fallouts shown in the documentary should be a scar on "our conscience", adding citizens should be outraged by such things.
He said that it's all because the Minister of Education and the Director-General of the Ghana Education Service (GES) want to sit in Accra and control all resources and don't empower the districts enough.
"When you sit in Accra, you're tempted to be doing the highfaluting thing because you're always driving by the Morning Stars, the Association International School who don't have those problems and you'll lose sight very easily of the genuine issues," he said on Accra-based Metro TV.
He suggested that the Ministry of Education needs to engage other stakeholders in the sector at the District and Municipal assembly levels.
He recommended: "So they present their budget, the district Director of Education, it's approved and the money goes directly to them. They know their priorities."
He continued that "Imagine a situation where the District Directors of Education, are held by a performance, assessment, clear KPIs, based on the needs that they have submitted, and then they are funded.
"If mid-year they receive their funds and they are not addressing those needs, you can take them on, you can even fire them based on the fact that you gave them resources, they have no excuse."
The MP expressed worry that if the relevant authorities don't address these things, "we will just be marking time."
Meanwhile, Education Minister, Dr Yaw Osei Adutwum, says he felt embarrassed by the documentary.
ALSO READ:
I was ashamed when I saw 'Ghana's schools of shame' documentary – Education Minister
Okudzeto Ablakwa urges efficient utilisation of revenue
To him, positive stories about Ghana making strides in the sector despite its challenges could have been the focus rather than exposing the acute lack of school infrastructure in some basic schools, as contained in the documentary.