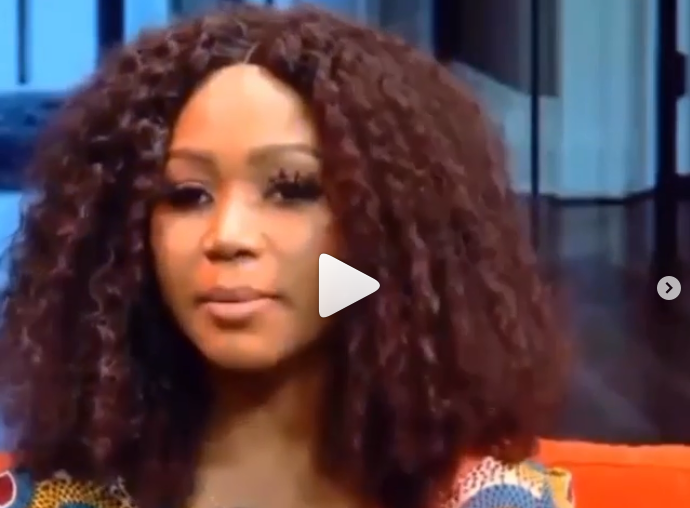 Ghanaian controversial actress, Akuapem Poloo, has advised Ghanaians, especially those seeking attention to forgo the idea of being controversial to attain the limelight.
Akuapem Poloo on her path to fame picked on many celebrities. She deliberately generated false stories around them to create the buzz which helped her to be in the news.
In no time, Akuapem Poloo was everywhere and she started twerking, among other sexual gestures on social media to attract more followers to her pages.
SEE THIS: My greatest fear – Kuami Eugene opens up to Andy Dosty
After achieving her aim, Akuapem Poloo says she has regretted and asked those she offended to forgive her.
She mentioned colleague actress Efia Odo, Xandy Kamel and Zynell Zuhh among other celebs she drugged through the mud to become famous in Ghana.
"Everything I did was for fun and it got me where I am. I am on my knees and so sorry for what I did. I want to beg every celebrity I hurt. No one should copy what I did as the path I chose wasn't good," she advised.
ALSO SEE: Yvonne Nelson answers lingering question about her future in politics [Video]
According to sexy Poloo, she was very anxious to get to where she is now because "I was doing lots of movies and people wouldn't even recognise me," she said.
She, however, advised people seeing her as a mentor to relinquish their thoughts.
"If your mum is taking care of you in school, go to school. I didn't have the opportunity to go to school. I have sworn on my son that if he hears me insult anyone, he should go back to his father. I will never do that again," she said to Nana Ama McBrown on UTV.