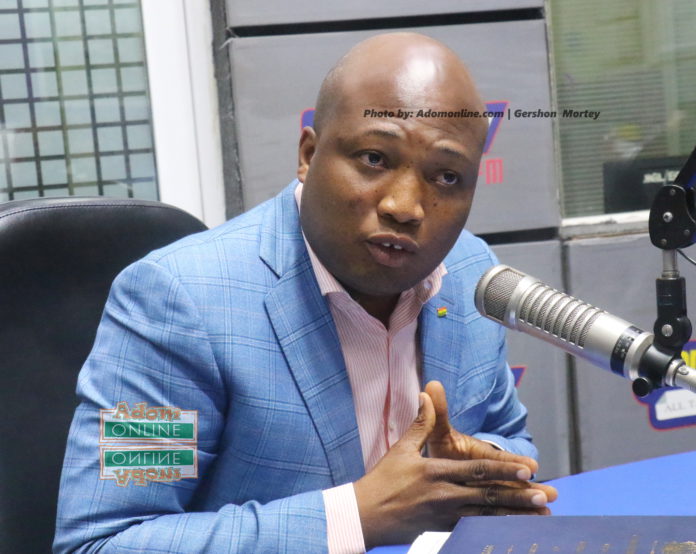 Member of Parliament for North Tongu, Samuel Okudzeto Ablakwa, has called on President Nana Akufo-Addo to desist from sending Ghanaian soldiers to Niger amid ECOWAS' plans to restore the country to constitutional rule.
In a post on Facebook, he stated that war comes with great consequences, adding that the crisis in Niger can be resolved without violence and bloodshed. 
"Ghana's gallant soldiers must be kept far away from the looming bloodbath and escalating geopolitical confrontation which is bound to explode with far-reaching consequences for stability in an already volatile region," Mr Ablakwa wrote.
"Also worthy of consideration is the fact that Ghana's bankrupt economy could be used as a predictable excuse by President Akufo-Addo as Commander-in-Chief to deny the Ghana Armed Forces the full complement of materiel, equipment and logistics," he added.
Mr Ablakwa stated that it is also "undemocratic" and "reckless" for President Akufo-Addo to not submit his Niger Policy to Parliament for thorough scrutiny.
"West African leaders who purport to be lecturing Niger on democracy must be seen leading by example at home," he stated.
This comes after the Economic Community of West African States (ECOWAS) had agreed to assemble a "standby" military force as part of interventions aimed at restoring Niger to constitutional rule following a coup on July 6.
Read more: Niger coup: West Africa nations to assemble 'standby force'
They however did not give details on the side of the military force at the meeting held on Thursday.
Nigeria's President Bola Tinubu said that despite the approval to assemble a military intervention, the use of force would be a "last resort".
Meanwhile, Mr Ablawaka believes that not only can Niger's crisis be solved without a war but through diplomacy and constructive dialogue.
He noted that beyond Niger's crisis, African leaders through introspection must take steps to prevent more military takeovers.
"Six coups in 3 years can only mean that Africa appears to be making a return to the coup era of the 1960s to 1980s. Let's shift focus from the symptoms and start addressing the real issues of bad leadership, corruption, endemic poverty, democracy that works only for a few cronies and fat cats, massive unemployment, lack of opportunity, state-capture, constitutional manipulation, compromised judiciaries, discredited institutions, neo-colonial exploitation and a disunited Africa."
Mr Ablakwa stated that without an honest, appropriate, introspective, causative and leadership response Niger may not be the last coup on the continent.