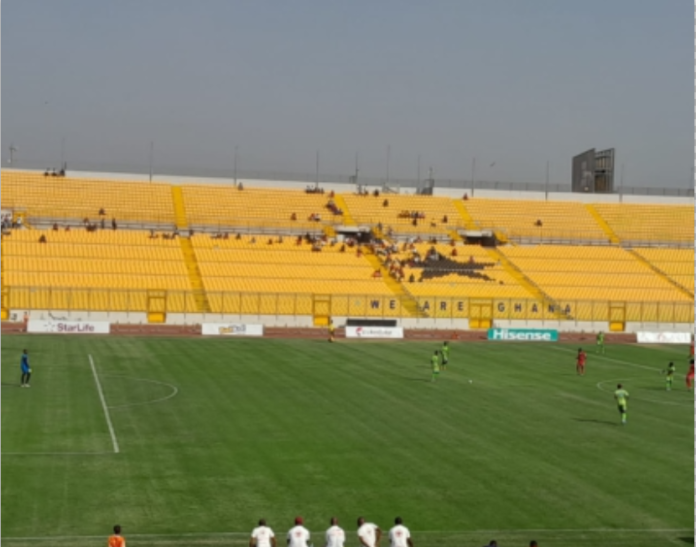 Nhyira Power Sports is embarking on a nationwide campaign to identify factors influencing poor patronage of the Ghana Premier League (GPL) matches with the goal of proffering solutions to address the canker.
There is a growing trend within the Ghana football ecosystem where supporters are not enticed to watch Ghana's top-flight league.
Nhyira Sports' checks reveal Asante Kotoko, for example, averaged 4,585 spectators at the Baba Yara Sports in the 2021/22 Ghana Premier League which is about 11% of the stadium capacity of 40,618.
According to some football enthusiasts, the deplorable nature of Ghana's match venues, economic challenges, and high ticket pricing are some factors that have occasioned poor attendance at the various stadia in Ghana.
In view of this, the sports team of your Number 1 Akan radio station, Nhyira 104.5 FM and sister station, LUV 99.5 FM, will use the first quarter of 2023 to embark on a campaign to identify the associated challenges and champion recommendations to improve the situation.
The problems and solutions identified will be made available on Multimedia broadcast networks, and online and social media platforms.
Top football personalities, ex-footballers, the leadership of the various supporter's unions, club administrators, sports pundits, veteran journalists, coaches and lovers of the league will be engaged to offer some insights into the campaign.
Listeners and followers of the Ghana League are encouraged to follow Nhyira & Luv FM and on radio and social media for more updates on the campaign.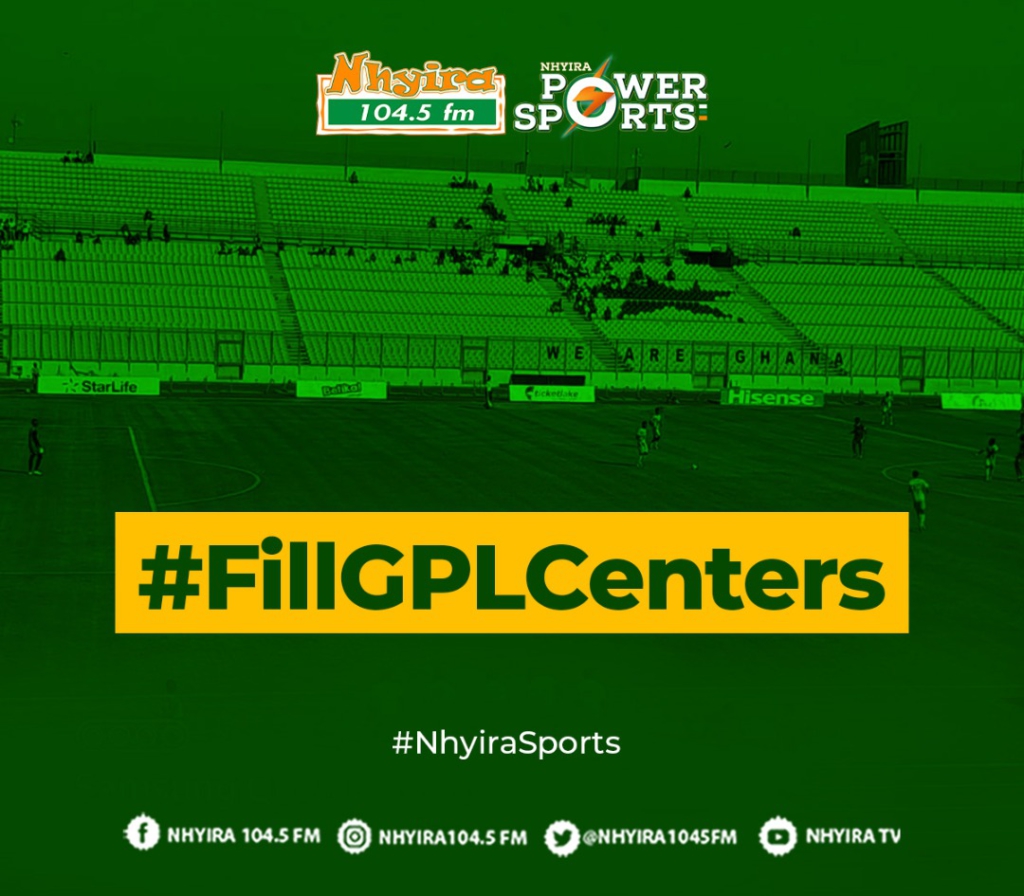 In addition, there will be twitter spaces, teaser fliers, online engaging segments, interviews, graphical data analysis, factual analysis based on comparative analysis and many more during the campaign.