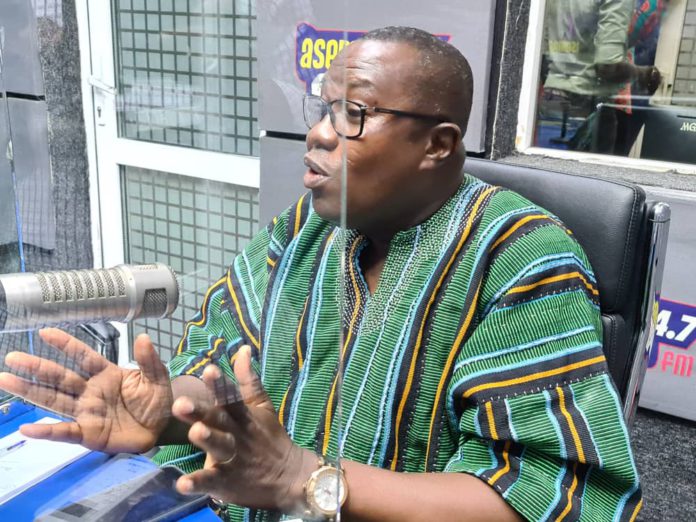 The National Democratic Congress (NDC) has expressed readiness to offer legal support to journalists or persons who may feel intimidated in their line of duty.
The National Chairman, Samuel Ofosu-Ampofo, announced this while addressing journalists at the Accra Central Police Station.
This was at a time he visited a presenter with Accra FM, Kwabena Bobie Ansah.
"We are putting the party legal team at the disposal of all those people who are being intimated to ensure that they are given the necessary legal support," he said.
Mr Bobie was arrested on Thursday, February 11, 2022, over an alleged publication of false news and offensive conduct.
The arrest, according to the police, became necessary after he turned down several invitations from the Police to him and others involved in the case to assist with investigations.
But Mr Ofosu-Ampofo, who disagrees, noted it was a diversionary tactic from the controversial e-levy debate.
His conviction, he claimed, stems from the fact that Mr Ansah's arrest is the third of similar actions taken by the State security apparatus against persons campaigning strongly against the levy.
"In the past three days after we decided to embark on this demonstration against the e-levy, you will see that all forms of machinations have been put in place. Within a period of 72 hours, Oheneba, the ASEPA boss and Bobie who are all in the forefront of the agitation against this E-levy have been arrested.
READ MORE:
"We believe that this is one of the diversionary tactics and we are not going to allow this one to distract us at all," he added.
He maintained the party nor supporters will not relent on their opposition to the bill.
"I want to urge teeming supporters of the NDC and the other coalition partners to stand shoulder to shoulder and continue with the agitation against the E-levy because this one cannot divert us or intimidate us in any way," he charged.
Listen to Mr Ofosu-Ampofo in the audio above: