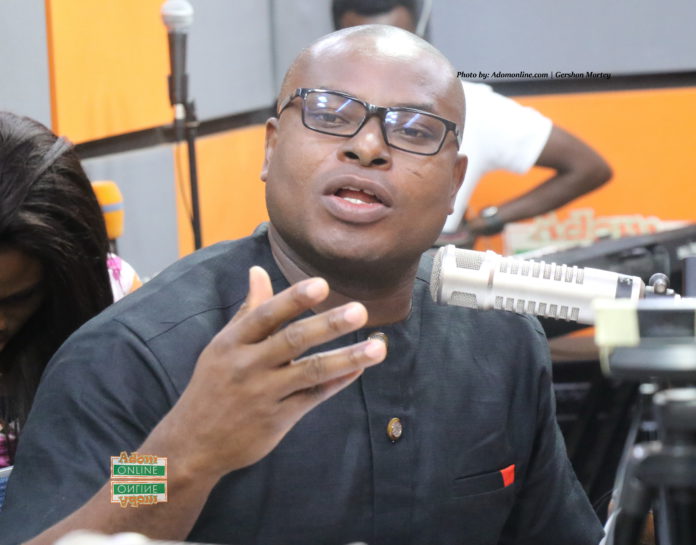 The Director of Communications of the New Patriotic Party, Richard Ahiagbah, has asked the National Democratic Congress (NDC) to forget about winning the 2024 election.
Also, the former Deputy Director of Research at the Jubilee House has asked the NDC to also forget about winning the Tamale South, Asawase and Ketu North Parliamentary seats.
Mr Ahiagbah's comments were in reaction to the change in the Minority's Parliamentary leadership.
Ghanaians, especially supporters of the NDC were thrown into a state of shock after the NDC announced a reshuffle in its leadership.
The NDC should kiss the Tamale South, Ketu North, and Asawase seats, and the 2024 Presidential elections goodbye. The NDC preaches virtue and practices vice.#Ghana #GMG #TV3NewDay#CitiCBS #JoySMS #JoyNews pic.twitter.com/3JyUZ3fqxA

— Richard Ahiagbah Official (@RAahiagbah) January 25, 2023
A statement, signed by the General Secretary, Fifi Kwetey, announced the Ranking Member on the Finance Committee and Member of Parliament for Ajumako-Enyan-Esiam Constituency in the Central Region, Dr Casiel Ato Forson, has replaced Tamale South MP, Haruna Iddrisu, as the Minority Leader.
Armah Kofi Buah, MP for Ellembelle has also come in to replace Ketu North MP James Klutse Avedzi as the Deputy Minority Leader while Kwame Agbodza has also replaced Asawase MP Muntaka Mubarak as the Minority Whip.
This has sparked agitations among the rank and file of the party among demands for the decision to be rescinded as it does not augur well for the party because there was no consultation.
RELATED:
Mahama, Asiedu Nketia orchestrated shakeup in Minority Caucus – Ben Ephson
In defence, NDC Chairman, Johnson Asiedu Nketia, said the party's campaign message ahead of the 2024 elections would be heavy on the economy, hence the decision to reshuffle its leadership in Parliament.
He said the know-how of the new leadership will best propagate the message of the party.
But to Mr Ahiagbah, the development clearly shows the NDC does not believe in consultation or engagement.
Taking to Twitter, he said the NDC only talks about it in style, adding they preach virtues and vices.
To buttress his point, he attached a video of Tamale South constituents expressing anger over the changes.
NDC does not believe in stakeholder consultation or engagement; they only talk about it in style. That is their politics. Let's not be taken in by their theatrics. See how they handle their internal stakeholders. Smh#TV3GH #Ghana #JoyNews #GMG #3NewsGH pic.twitter.com/PoEBC9w481

— Richard Ahiagbah Official (@RAahiagbah) January 24, 2023