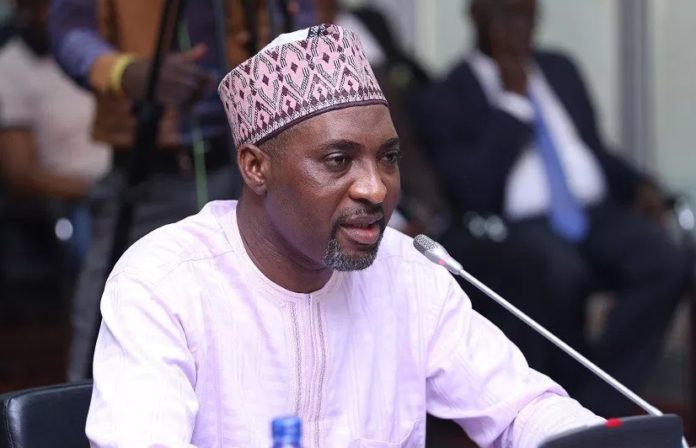 The Member of Parliament for the Asawase Constituency in the Ashanti Region, Mubarak Mohammed Muntaka, has been retained by National Democratic Congress (NDC) delegates after the keenly contested election.
He faced a stiff contest from Masawudu Mubarick.
After the internal election on Saturday, May 13, 2023, he polled 1,063 of the total valid votes cast while his main contender, Masawudu Mubarick, trailed behind with 735 votes.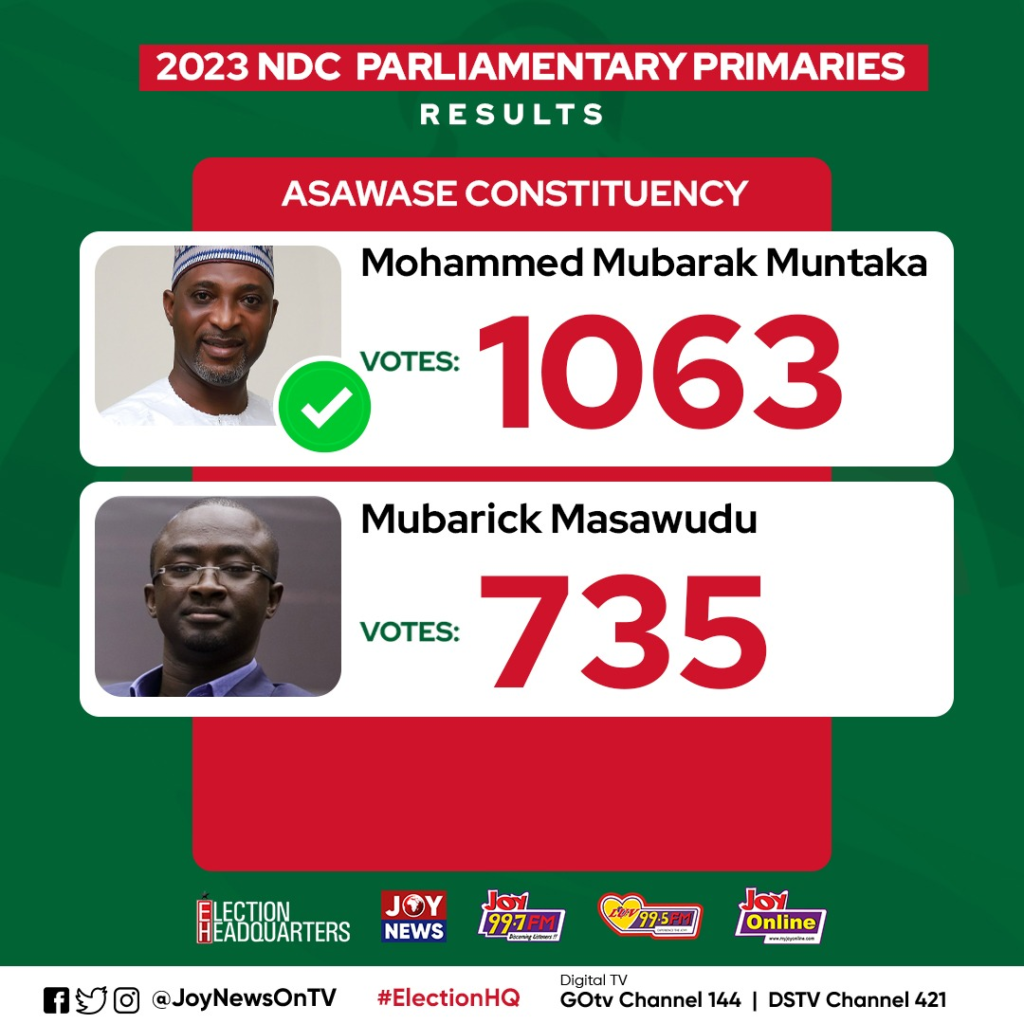 The primary was truncated in the Asawase constituency after heavy rains in the region forcing voting, sorting and counting to go into the night.
He had earlier dismissed calls for change, stating that not all change can improve the lives of citizens.
The fifth-term MP said he was confident of beating his fierce contender, Mr Mubarick, despite calls for him to retire and allow a new candidate to take over the constituency.
"When Nana Akufo-Addo came and said we should change what we are seeing, between 2016 and now, has it been better, or it has been worse? I don't think that person [my contender] knows what he is saying.
"I have been a distinguished parliamentarian, I have distinguished myself in the Ashanti Region, in Kumasi, and within the NDC, what do you want to change to, from better to worse? I know that I have diligently served my party, I have served my constituency and I know that by the grace of Allah, they will reward me this evening."