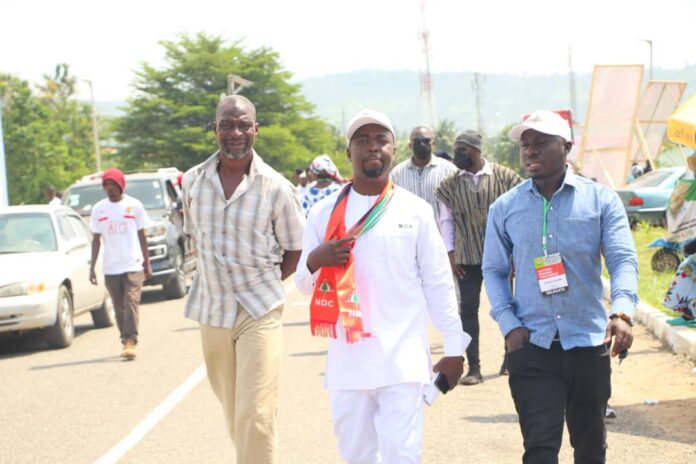 National Democratic Congress (NDC) Eastern Regional Chairman, Dr Mark-Oliver Kevor, has announced that all is set for the presidential and parliamentary elections on May 13.
Speaking on Adom TV's Badwam Show, he said the presidential and parliamentary primaries will be held in all constituencies except four.
He indicated that due to some reasons, the parliamentary elections for Ayensuano, Akwatia, Lower West Akyem, and Afram Plain South constituencies have been withheld.
According to him, this year's primaries are the most successful in the party's history as 29 out of 33 constituencies have the green light to elect parliamentary candidates for the 2024 polls.
"This is even one of the most successful primaries that we've had. This is the first time we're having the primaries in 29 out of 33 at a go. Last four years, we had the primaries in three phases.
"I believe issues will be resolved for the rest of the four to be a part of the next batch. Some of the issues are for strategic reasons. Sometimes you have to wait and see what your opponent is also doing," he said.
Dr Kevor said the delay in the named constituencies is not a plot to impose the sitting Members of Parliament on delegates.
He mentioned that although the NDC is determined to win more seats in the Eastern Region its primary focus is to retain its current seats.
He added that the party is applying different strategies to retain its seats and win more seats from the governing New Patriotic Party.
"We need to keep the seats we have and to keep the seats we need to have a united front, you need your structures to be very grounded. Once you have kept your seats then you will need other seats from your opponent's side. Those ones too you need a different strategy.
"You don't treat all constituencies as equals. The dynamics are different for every constituency so if you apply the general rule for every constituency, you may end up having issues in some of the constituencies and lose some of your seats in the process," he added.
ALSO READ: