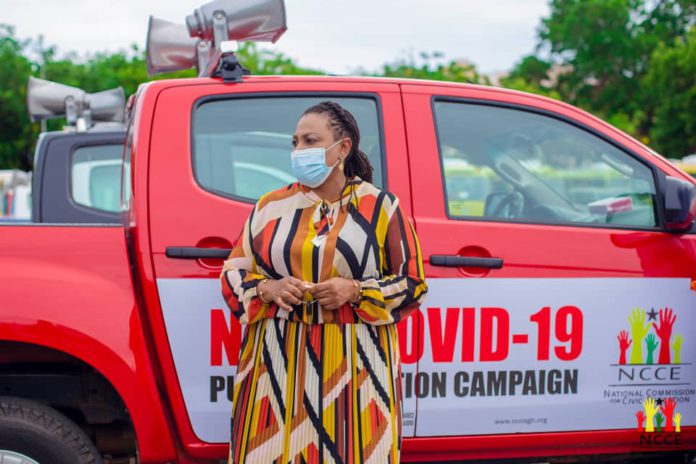 The National Commission for Civic Education (NCCE) says it has been ordered to return 25 out of the 50 vehicles donated by government for its Covid-19 safety campaign.
According to the Commission, the directive indicated that the cars are needed for other urgent national assignments.
The Chairperson of the NCCE, Madam Josephine Nkrumah who updated journalists said the Commission will, however, continue with its sensitisation programme.
"We will still do our best given the logistics we have," she added.
The development follows a presentation of some 50 Isuzu vehicles together with an amount of GH¢2.517 million from the government to NCCE to support its public education campaign on Covid-19 in June 2020.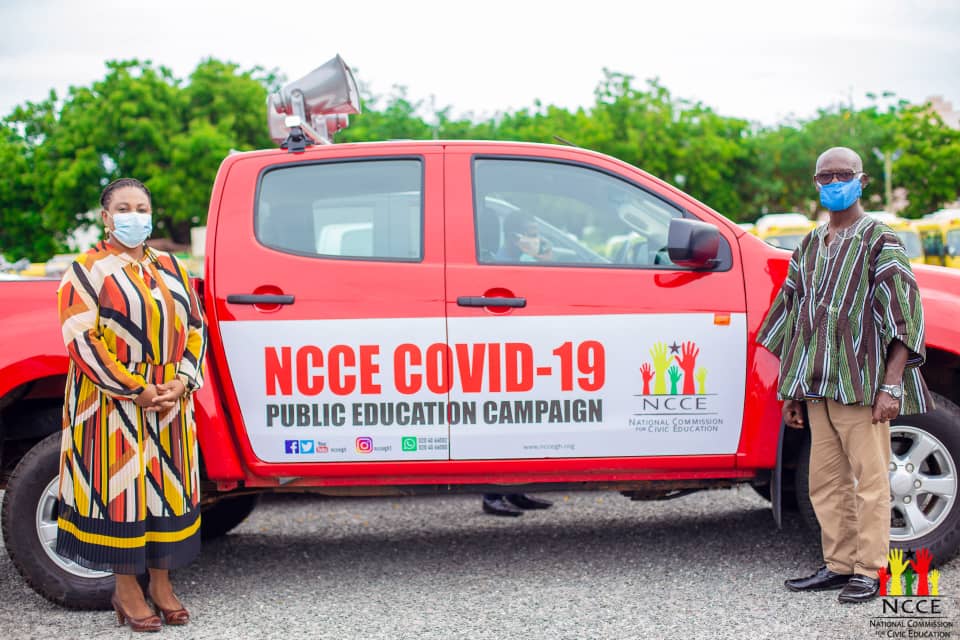 During a brief handing-over ceremony of the vehicles to beneficiary regional and district offices, Madam Nkrumah showered praises on President Nana Akufo-Addo for "personally taking interest in the work of the Commission."
ALSO READ:
She said President Akufo-Addo has shown goodwill to resource the NCCE and this is a gesture the Commission and members of staff appreciate.
She was optimistic about NCCE's ability to do more to stir-up civic consciousness among citizens with the right amount of resources and tools.
Touching on the programmes carried out, Madam Nkrumah said although much has been achieved, Ghanaians should go a step further by continuing to adhere to all the safety protocols and preventive measures laid out.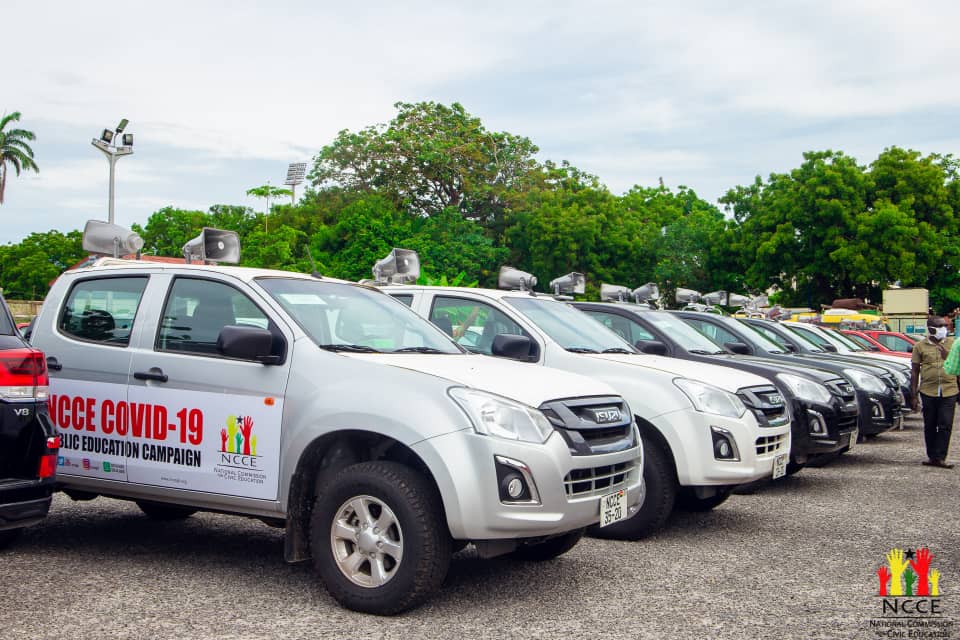 These include the wearing of face masks, washing of hands regularly with soap under running water, and the use of an alcohol-based hand sanitizer.
With the December 7 polls about two months away, Josephine Nkrumah stressed that it was imperative that politicians "conduct themselves in a manner that doesn't raise the frenzy that we are seeing."
"We want to speak to these political actors; be measured. Be more circumspect in where you go and use every platform as a responsible aspiring leader to speak to Ghanaians about the safety protocols," she added.
Meanwhile, the country currently has 47,097 Covid-19 cases with 46,452 recoveries and 308 deaths.