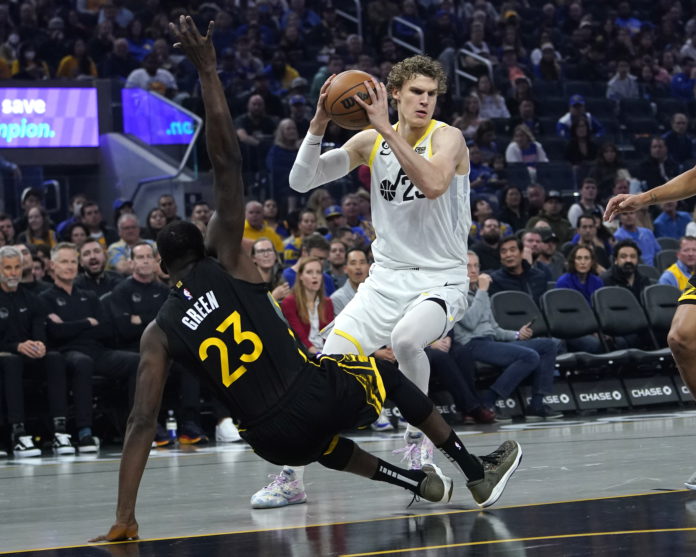 Viewers on DStv and GOtv can look forward to thrills and spills from the world's best basketball league, with ESPN and ESPN 2 the premier venues for coverage of the National Basketball Association (NBA).
DStv and GOtv is your home of the Entertainment and Sports Programming Network.
One of the breakout stars of the 2022-23 NBA season has been Utah Jazz forward Lauri Markkanen. The 25-year-old Finnish national has been in the NBA since 2017, first playing for the Chicago Bulls until 2021, and the Cleveland Cavaliers last season.
He was traded by the Cavs for Donovan Mitchell (in a move which also involved Ochai Agbaji, Collin Sexton, three first-round picks, and two pick swaps), seeing the Vantaa-born player end up at the Jazz in September 2022.
"I was with the Finnish national team," noted Markkanen of how he learned of the trade. "We were playing the next morning against Israel in the first game of EuroBasket. We were just playing video games and saw the news that Cleveland got Donovan Mitchell.
"We were excited. But I joked, 'We'll see who is a part of the deal.' But the initial report didn't have any names on who was traded. I wondered if I was a part of it. Then, 20 seconds later, [Cavs general manager Koby Altman] called me. Then, I put it together."
Markkanen has enjoyed his time in Utah, notably scoring a career-high 38 points in wins over the Phoenix Suns and Detroit Pistons in November and December respectively. In fact, there is talk that the Finn could be an inclusion for the All-Star game, which will take place in Salt Lake City.
"That [making the cut for the All-Stars] has always been a personal goal of mine," he explained. "It takes a lot. It takes us winning basketball games. We have to keep this thing going. I just have to keep getting better every day and putting numbers up on a winning team. That's the trick. I know if I play to the best to my abilities, it'll help the team."
Utah coach Will Hardy has also stated that he likes to give Makkanen freedom, believing that it brings the best out of the forward.
"It's really easy. He's a really great coach. He's easy to work with and a great person," responded the Finn. "You can go up to him and talk to him about anything, not just basketball. He's an easily approachable guy. It's been really fun working with him. It's a good start. It's impressive how he has the whole team buying in and being together. He's been doing a great job. It's a pleasure to play for him."
Visit www.dstv.com and www.gotvafrica.com to subscribe or upgrade, and join in on the excitement. And while you're on the move, you can stream the action on the DStv App.
Catch the following NBA regular season games this week…
Friday 13 January
05:00: Los Angeles Lakers v Dallas Mavericks – LIVE on ESPN 2
Saturday 14 January
03:00: Chicago Bulls v Oklahoma City Thunder – LIVE on ESPN 2
20:00: Miami Heat v Milwaukee Bucks – LIVE on ESPN
Monday 15 January
02:00: Charlotte Hornets v Boston Celtics – LIVE on ESPN