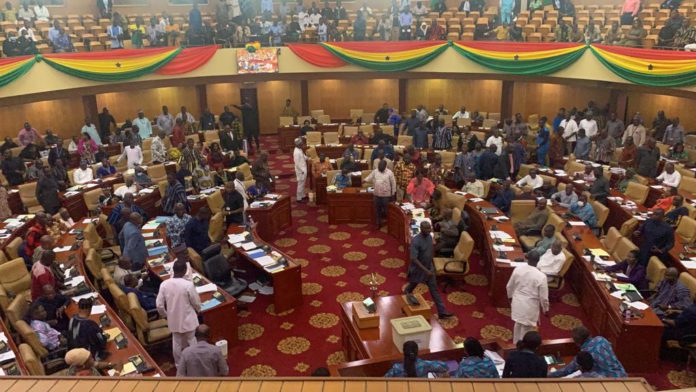 Parliament is voting on whether to adopt the report on the new ministerial-nominees or not.
President Nana Akufo-Addo nominated the MP for Adansi Asokwa K.T Hammond as the Minister for Trade and Industry with the MP for Nhyiaeso, Dr Stephen Amoah serving as his deputy.
The MP for Abetifi, Bryan Acheampong was also appointed as the Minister for Food and Agriculture.
Stephen Asamoah Boateng was appointed as the Minister for Chieftaincy and Religious Affairs among others subject to the vetting and approval of Parliament.
Sitting was suspended temporarily in the afternoon after the House readied to conduct a secret ballot on the approval of President Akufo-Addo's new ministerial appointees.
According to JoyNews' Parliamentary Correspondent, Kwaku Asante, while the Minority wanted voting to proceed, the Majority insisted the exercise should be postponed.
However, the NDC MPs say the Majority side is employing tactics to delay the process.