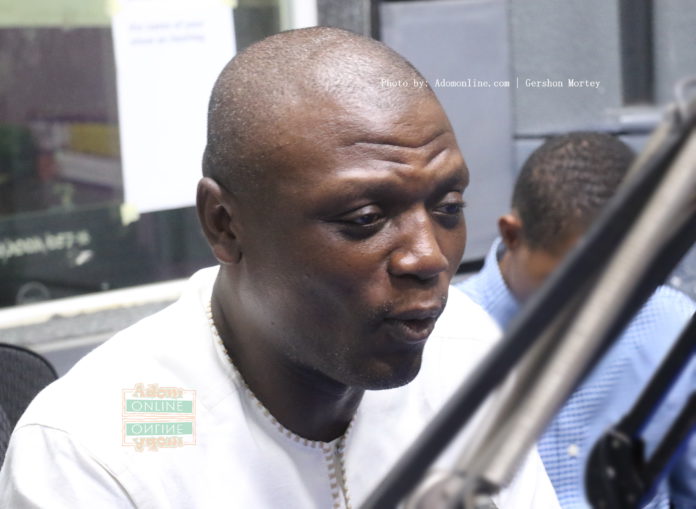 Buem MP Kofi Adams has come to the defence of his Tamale Central colleague after he was accused by the Communications Minister, Ursula Owusu Ekuful, of calling her names without any evidence.
Mr Adams said the Minister is also noted for making allegations without supporting them with evidence
According to him, some time ago, the Minister in an interview with one of JoyNews' sister stations referred to former President John Mahama as "dzulor" (a thief), without providing any evidence.
"This is somebody that is noted for calling others names that she has no evidence for. I agree two wrongs don't make a right but let's state that clearly that this is someone who is also noted for that," he said on JoyNews' AM show on Thursday.
In a heated debate on the anti-LGBTQ+ bill in parliament yesterday, the minister of communication and digitalisation, Ursula Owusu also stood to debunk claims by Tamale Central MP, Murtala Mohammed that she was a practitioner of LGBTQ+.
In an angry tone, the minister asked if the MP could confirm that she had engaged in such a practice with his, daughter, mother or wife.
Her arguments of which some were seemingly characterized by subtle insults were retracted.
However, MP for Buem, Kofi Adams argues that the claim that she is a practitioner of lgbtq+ was an indication by herself some time ago according to various news portals.
"Well, was he speaking facts or he was just conjecturing? Words may have their own meaning. If you pick, there are a lot of reports and I was just reading through a Ghana Web report of 2021 29th April, that reported that the minister for communication and digitalisation is said to have given indication that she experimented with what they describe as 'supisupi' then but it was titled lesbianism which I didn't want to even mention. Was that what Murtala?
Mr Adams added that since the publications have since not been changed and that the minister herself has not reacted to them, someone "in this state could decide to extrapolate it."
Meanwhile, he has also explained that since the MP for Tamale Central did not make the allegation while speaking through the microphone, it becomes difficult for the speaker to order that such an utterance be expunged from the records.
ALSO READ: