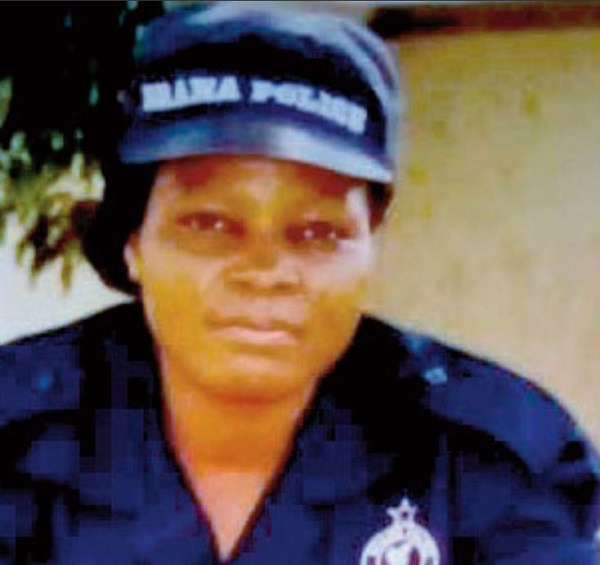 Two more suspects believed to have played various roles in the murder of the policewoman in the Northern Regional capital of Tamale a fortnight ago are in the grips of the police.
The suspects, who have since been remanded in custody by the local District Magistrate Court, presided by His Lordship, Mr Amadu Issifu, are Samuel Atutigah and Alhassan Abdul Hanun, aka Gurundo.
Police investigation led to the apprehension of Atutigah, alleged to have driven the getaway vehicle that night, at his hideout at Sagnarigu.
ALSO: 40,000 teachers opt out of GES' 'compulsory' SIC Insurance Policy
Gurundo, reported to be custodian of arms for the leader of the group was ferreted from a 'hole' at Tishigu.
The latest brings to six (6) the number of suspects so far remanded to enable police to continue with investigation into the murder.
Those earlier remanded were Issahaku Yakubu Kambo-Naa, leader of the criminal group and self acclaimed fetish priest, Nashiru Mahama Nana, a civilian employee driver/mechanic at the Airborne Force (ABF) of the Ghana Army, alleged to have supplied some military accoutrements to the fetish priest, Anas Kampolla, Zuka Abdela, the youth said to be the armourer and responsible for receiving and issuing of arms and ammunitions for attacks.
ALSO: Unapproved textbooks will not be allowed in classroom – GES
In the night of Tuesday July 30, 2019, unidentified gunmen in masks, military camouflage over desert boots attacked a police snap checkpoint on the Kumbungu road, shot and killed a Policewoman, Corporal Agartha Nana Nabin, who was in charge of two others, male and female. The attackers took away two loaded AK47 Assault rifles. At the scene, a spent shell fired from G3 weapon was found.
Intensive investigation led to the arrest of the suspects.
ALSO: Find out the only thing that will make Juliet Ibrahim act n*de
The fetish priest leader, who sustained various degrees of injury during exchange of fire with the security forces, has since remained at the Tamale Teaching Hospital under heavy arm guard.
They are to re-appear at the court on Thursday 22nd of August 2019.
Source: thechronicle.com.gh