For those guessing if Juliet Ibrahim can feature in a naked or semi-naked scene in any African movie industry, her answer is No. The actress has revealed she will only do it if she is given a movie role in Hollywood.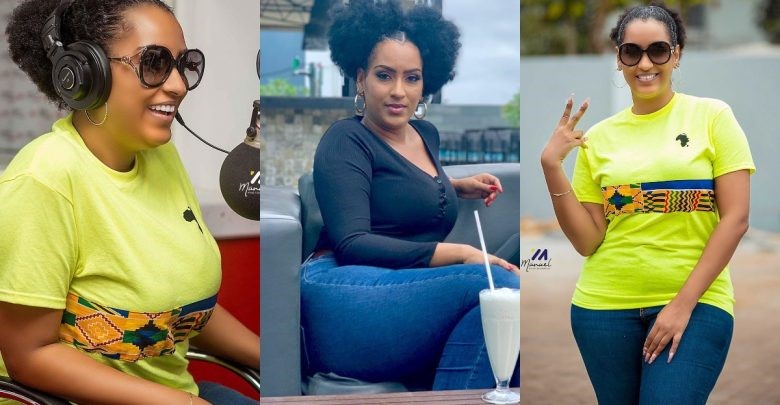 Juliet revealed that she has turned down a few African movie producers with naked scenes in their content as she sat for a meeting on Accra100.5FM's early in the day show on August 14.
"If I'm called up for a movie in Hollywood and I'm supposed to expose parts of my body and it is going to be done tastefully or even with body doubles because we always have stunt models and body doubles in Hollywood, I would," she said.
She said the film business in Ghana doesn't have the modernity of Hollywood, "so, usually, I will turn down movies like that."
The mother of one at least admitted playing some love scenes in the past where she had to reveal some parts of her body.
"I had probably had to reveal some parts of my boobs but it was sides and stuff but it was done tastefully, I was wearing a bra but you will not know," she said.
She said being in a movie with award winning American actor and movie producer Tyler Perry, will be a blessing from heaven for her.
Source: Ofofo.zone