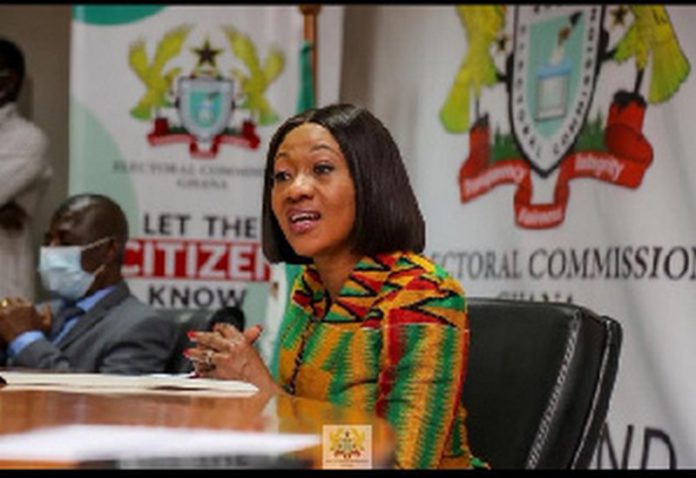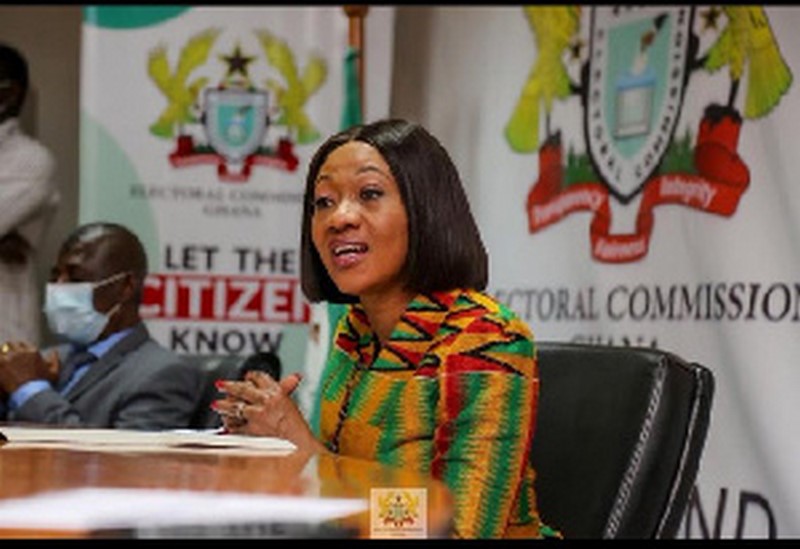 The Chairperson of the Electoral Commission (EC), Mrs Jean Mensa, will face Parliament's Privileges Committee if she fails to appear before the House as directed by the Speaker of Parliament, Alban Bagbin last week.
Mr Bagbin requested the presence of Mrs Mensa at the insistence of the Minority Caucus who say they are opposed to the Constitutional Instrument (CI) currently before the House that seeks to make the Ghana Card, the sole document for voter registration.
The NDC MPs said the EC's Chairperson does not have respect for Parliament, hence her refusal to be present in the House to answer questions on the CI.
However, the EC of Ghana has debunked the assertion.
According to the Commission, the Chairperson had been invited for an election observer mission in Nigeria, therefore, her two deputies had to represent her in Parliament.
The statement added that "For the attention of the General Public, the EC received a letter from Parliament on Wednesday 22nd February 2023 inviting the Commission to brief the leadership of the House on the draft Cl on the registration of voters on Thursday 23rd February 2024".
However reacting to the news that the EC Chairperson is not within the jurisdiction and may not be able to appear before the House, a ranking member on the Interior and Defense Committee of Parliament Mr James Agalga, indicated that the action of Mrs Mensa is contemptuous.
"We have a Chairperson of the Electoral Commission and we are talking about very serious matters affecting the integrity of the compilation of the voters register that is very crucial. And so for the head of that body not to turn up before Parliament without first all to giving us a reasonable excuse as to why she wouldn't attend, raises serious questions. The counterpart of the EC, in this case, the NIA was represented by its boss so why do you think that we should tolerate the EC?
"And we are saying that Jean Mensa has been very consistent in not turning up or responding to invitations from the House. She is the person who bears ultimate responsibility and so we require her personal attendance before the House so that whatever assurances are given will come from her own mouth," he said.
On the question of what may happen if the EC Boss doesn't appear, Mr Agalga told host of JoyNews' The Pulse Blessed Sogah that "you cannot treat Parliament like that. Parliament represents, if you like, the soul of our democratic experiment, the people's representatives.
"I have indicated to you that her continuous absence is contemptuous. First of all, the assurance has been given that she would appear. If she doesn't, seriously speaking, we will escalate our actions to include the referral of Jean Mensa to the Privileges Committee to be dealt with for contempt of Parliament."