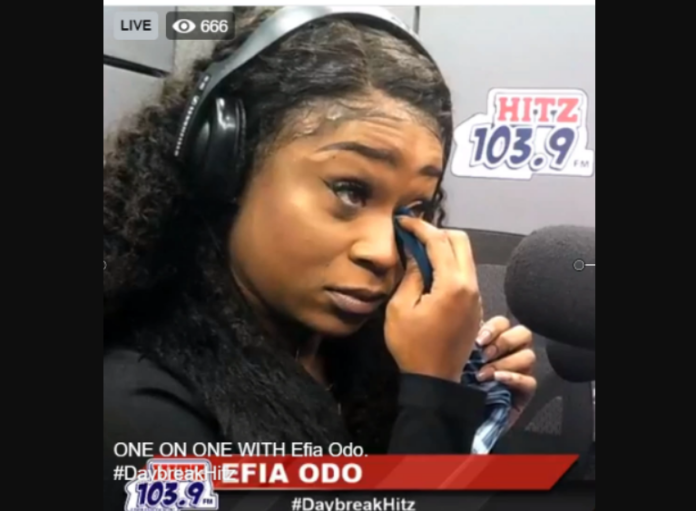 Adom FM's Entertainment show host, Mike 2, has descended heavily on Efia Odo for 'insulting' Ghanaians.
The host, who did not spare Efia, fired her on the show and gave her 48 hours to come out to render an unqualified apology to Ghanaians.
Efia recently took to her social media page and posted a video the content of which described Ghanaians as fools and hypocrites for criticising her 'indecent' dressing.
This, according to Mike 2, did not go down well with him, hence the ultimatum to retract the statement and apologise to Ghanaians. The host further vowed to go on a one-man demonstration against her if she refused to apologise.
But, during the show, Efia called to explain what she really meant in the said video.
When given the chance to explain her side of the story on the show with Mike 2, she expressed her continuous worry about how some Ghanaians keep criticising her dressing and said she did not mean to offend anyone and that her anger and insults were meant for her critics.
She, therefore, used the opportunity to apologise to many who might have felt offended by her comment.
"Yes people got offended yes, apology to the people who got offended but like I said if you go to the comments, about 80% of the people agreed with me. Radio presenters and bloggers would not write about my good stuff, I wore a beautiful African print dress, nobody wrote about it but let me wear any nude dress, bloggers would write-yes I did not mean all Ghanaians so I apologise and I am sorry", she said.
Source: Adom News|Micheal Boateng