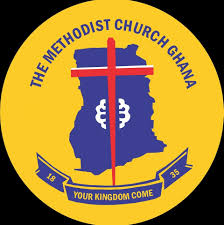 The Methodist Church, Ghana has disclosed that it is not bound by the decision of the Britain Methodist Church regarding the legalisation of same sex marriage.
"Everyone seems to have a take on issues due to social media and given the seriousness of the situation before us and what had gone on, it was important that the Methodist Church, Ghana clarifies our stance," the church noted.
ALSO: Beyoncé drops 'The Lion King: The Gift' album featuring JAY-Z, Shatta Wale and more
To the Methodist Church, Ghana despite their participation as delegates at the 2019 congress, the Ghana branch of the church wishes to disassociate itself from the decision made.
"We still believe in the authority of the Bible and the sacredness of the covenant of marriage which ought to be experienced between a male and female. We reject any revisionist interpretation of the Bible because the decision made at the British congress clearly goes against the Bible," the church emphasised.
ALSO: Adom FM, Adom TV join #FixLekmaNow campaign
Speaking at a press conference on Friday at the Wesleyan House, Accra to clarify their stance on the decision, the Presiding Bishop of the Methodist Church, Ghana, Reverend Dr Paul Boafo emphasised that the church was autonomous in it's decision making.
"We have maintained a historical relationship with the Britain Methodist Church as a mother church that gave birth to the Methodist church, Ghana but the congress was an autonomous meeting and the decision doesn't bound the Methodist church, Ghana," he said.
Source: Adomonline.com | Gertrude Otchere