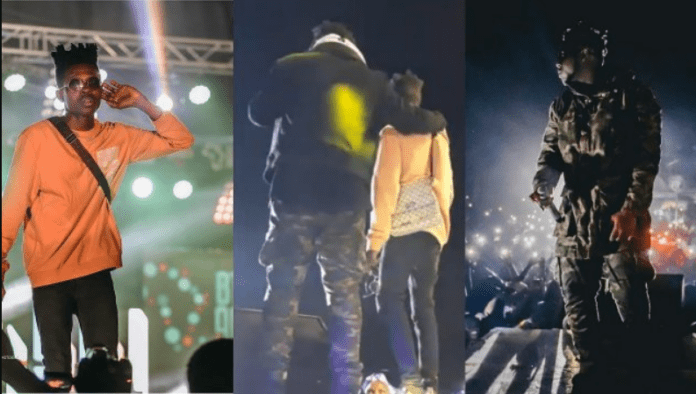 Medikal's 'Welcome to Sowutuom' concert proved to be a welcoming platform for reunions.
After heavily battling with back to back song releases filled with arguably impenetrable lyrics, Strongman and Medikal have officially called a truce.
This was after the two rappers were seen performing together at the 'Welcome to Sowutuom' concert organised by Medikal.
SEE THIS:
Strongman surprisingly made an appearance at Medikal's show to show support.
Medikal, overwhelmed by the support during their performance, called Strongman his brother.
That was the first time the two had performed together since June 2019. Other reunions that took place was between Medikal and his ex-girlfriend, Sister Derby. 
Sister Derby to the surprise of many graced the stage to perform their hit song 'Too Risky'.