The Municipal Chief Executive for Asante Akim Central, Susan Akomea has asked teachers to show compassion for school children and handle them with all the needed care to help boost their confidence.
The MCE made the call during her visit to some basic schools in the municipality as part of this year's "My First Day At School" programme.
READ ALSO: "Confidence in NPP gov't eroding in C/R due to premix fuel shortages" [Video]
Susan Akomea lauded teachers for their invaluable contributions to national development, assuring them that their hard work would not be in vain.
Meanwhile, the Municipal Director of Education Service, Christina Apem has cautioned parents and teachers not to use school contact hours to pursue their personal businesses to lose their children from school.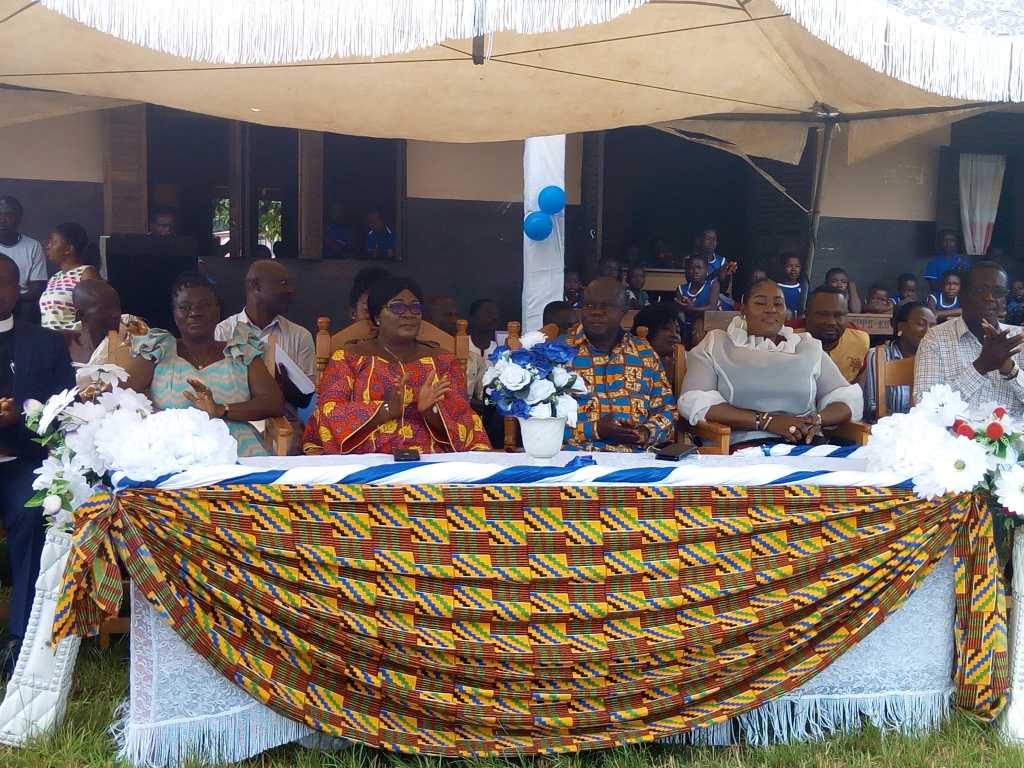 She warned that the Ghana Education Service would not countenance any activity from teachers that would not inure to the benefits of pupils.
READ ALSO: SHS 3 student who hid gun in luggage arrested
Christina Ampem also called for government support for some of the collapsed schools in the community.
The children were excited about the wife of President Rebecca Akuffo-Addo for the good works she showed to them.