Special Prosecutor, Martin Amidu, has been urged to stop the plethora of complaints and use the little resource available to run his office.
Deputy Minister for Transport, Daniel Nii Kwartei Titus-Glover, appears to be irked by Amidu's continuous lamentations, saying his complaints may soon be seen by many as a sign of failure.
READ ALSO: Cut Ministers salaries to support Amidu – Former MP to Akufo-Addo
"Brighten the corner where you are so even if you can work with your laptop, please do," he stated.
Martin Amidu, popularly known as Citizen Vigilante, at a public forum in Accra complained bitterly about the lack of logistics for his office as well as a legislation to enable them to work seamlessly.
He cited how it has become difficult to get documents to work with due to what he described as lack of support from government appointees.
READ ALSO: Ghanaians voting out NDC has paid off – President Akufo-Addo
Martin Amidu said he now uses "common sense" because he has no legislation to work effectively.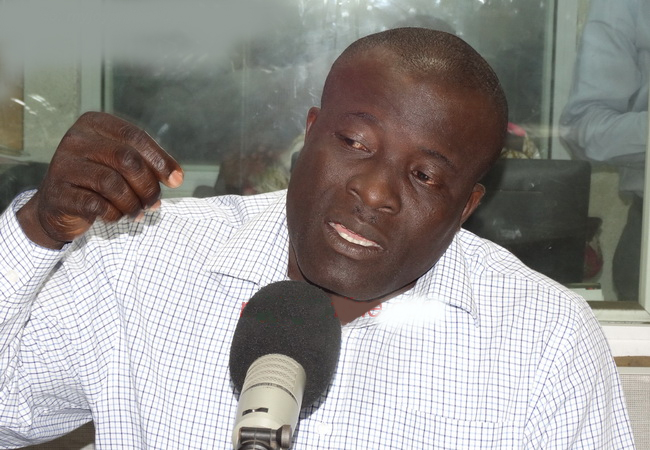 However, Titus-Glover on Adom FM's morning show, Dwaso Nsem Monday said, Mr Amidu is already outlining reasons for his inability to perform.
He noted that his grumble over lack of logistics, Personnel and interference and non-cooperation from ministers and other government officials makes him weak in the fight against corruption.
READ ALSO: Groom crushed to death en route to wedding reception [Photo]
The deputy Transport Minister urged the Special Prosecutor not to succumb to public pressure and make statements which he will later regret.
Titus Glover promised the Akufo-Addo government is committed to giving him all the needed resources to nip corruption in the bud in Ghana.
Meanwhile, the government has assured to retool the office of the Special Prosecutor next week.