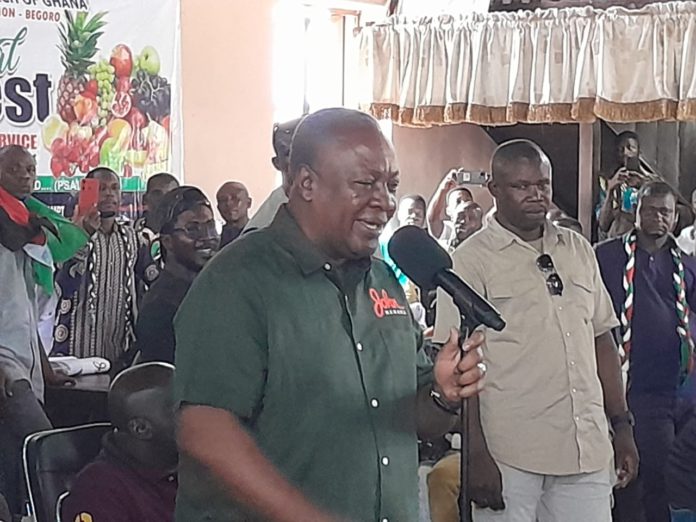 Former President John Mahama has urged the security agencies in the country not to be discriminative in the discharge of their duties.
Mr Mahama says the security forces must remain neutral at all times regardless of the circumstances.
According to him, their loyalty is to the State and not an individual or a political party.
He was addressing branch and constituency executives of Lower West Akyem and Upper West Akyem constituencies at Asamankese in the Eastern Region.
Mr Mahama said political parties come in and out of office but the State must remain the State.
The NDC flagbearer aspirant urged the security agencies to be fair and transparent in handling political matters.
ALSO READ:
Mahama agrees with Akufo-Addo on this…
No vigilante group is being trained at Asutsuare – National Security Council
"Security agencies, your loyalty is to the state and not to a political party. You don't have to support only one political party when chaos erupts. You need to be neutral," he said.