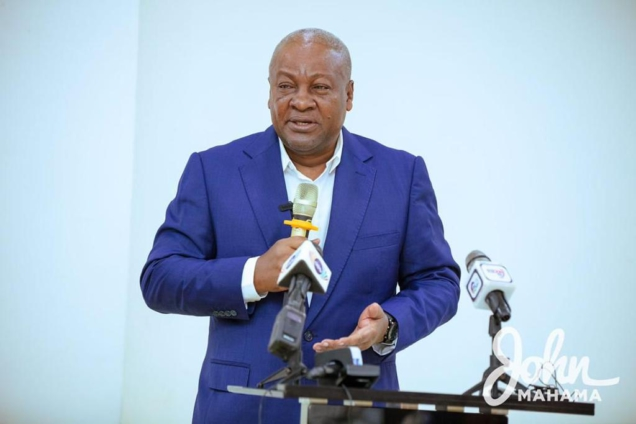 Former President John Dramani Mahama has blamed the prevailing economic challenges in the country on President Nana Akufo-Addo's "arrogance" and the "incompetence" of his Finance Minister, Ken Ofori-Atta.
In a Facebook post on Friday, he stated that the current challenges could have been avoided if government had heeded to earlier calls for a national dialogue.
Mr Mahama's comment comes after the former Chief Justice was spotted picketing the Finance Ministry along with aggrieved pensioners demanding the exemption of retirees' investments from government's debt exchange programme.
She hoisted a placard with the inscription "We depend on our bond yields to pay our rent, medical bills, electricity bills and water bills."
Madam Akuffo described the programme as wicked and unlawful.
Reacting to this, the former President said government brought the current situation on itself.
According to him, when the economy started deteriorating, he was part of those who stressed the need for consensus to help salvage the situation.
This he said, however, fell on deaf ears, leading to the ongoing widespread public agitations and the gloomy outlook of the economy.
"When I noticed we were running into an economic ditch, I made several calls for a genuine dialogue and national consensus on an economic programme.
"The arrogance and intransigence of a President, and incompetence of a Finance Minister and the Economic Management Team have led us here.
"We could have forged a broad non-partisan consensus on the IMF bailout and accompanying debt restructuring programme," Mr Mahama wrote.
"Alas, it seems too late now!", the former President added.
Below is his post on Facebook: