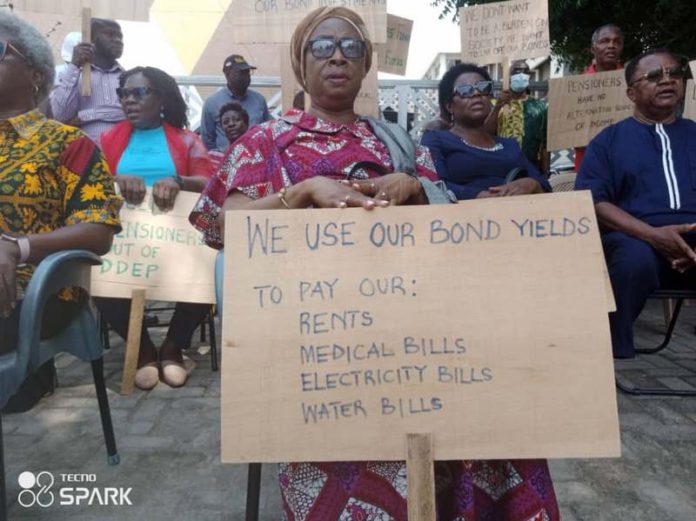 Former Chief Justice, Sophia Akuffo, has said that if government goes ahead to include the pensioners in the Domestic Debt Exchange Programme, she can sue for redress.
She said government has no legal right to touch the bonds of these pensioners.
According to her, the possibility of enrolling onto a debt exchange progamme was not indicated in the documents she signed upon purchasing the bonds.
"Certainly in what I signed up, there was no clause in there that said since the government has become bankrupt, it will not pay you. So long as government has properties, I can sue them and I can claim my entitlements through there," she said.
According to her, government should not even wait for it to get to that point, because that will be unpatriotic of her as a Ghanaian, therefore, the government should review the measures put in place to manage their debts.
Speaking in an interview with JoyNews, on Friday, Mrs Akuffo stated that government should look at the other alternatives rather making the old pensioners suffer.
She added that this act of government is very insensitive and unlawful.
"You don't just jump at the low hanging fruit and the people whose money is in your hand, you're going to tell them okay, your money is in my hand and this is how you are going to get it back, it's rude, it's wicked, it's not right, it lacks good faith, it lacks humanity," she lamented.
On Friday morning, the Former Chief Justice joined the pensioners to picket the Finance Ministry over the inclusion in the Domestic Debt Exchange Programme (DDEP), a protest that began on Monday, February 6, 2023.
The pensioners are, therefore, demanding a total exemption of their investments from the DDEP.