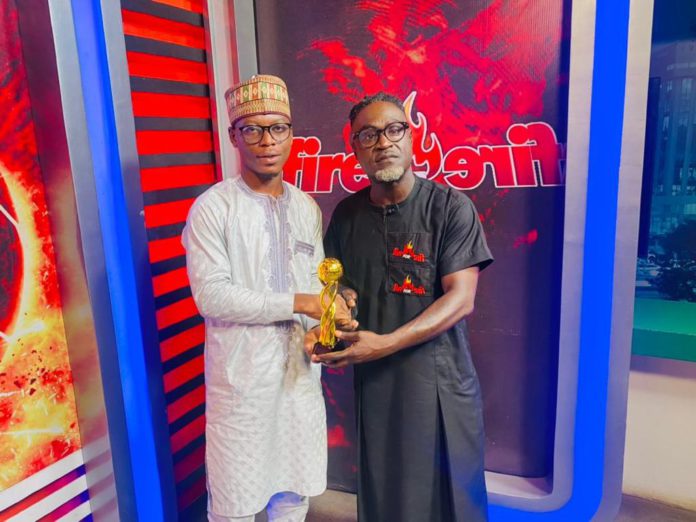 For every disciplined effort comes a reward, and being the undisputable best television show in Ghana, it is not surprising Adom TV's Fire-for-Fire is getting all the recognition it deserves.
The sports show anchored by the indefatigable nation's favourite, Countryman Songo, has been adjudged the 2022 TV Sports Show of the Year at the Ghana Media Personality Awards (GMPA).
Months after the station clenched the award, a representation of GMPA presented the award personally to Songo on the set of Thursday's edition of Fire-for-Fire.
Countryman Songo best understood Messi's excitement at Qatar when he lifted the World Cup as he joyfully posed with his own golden trophy.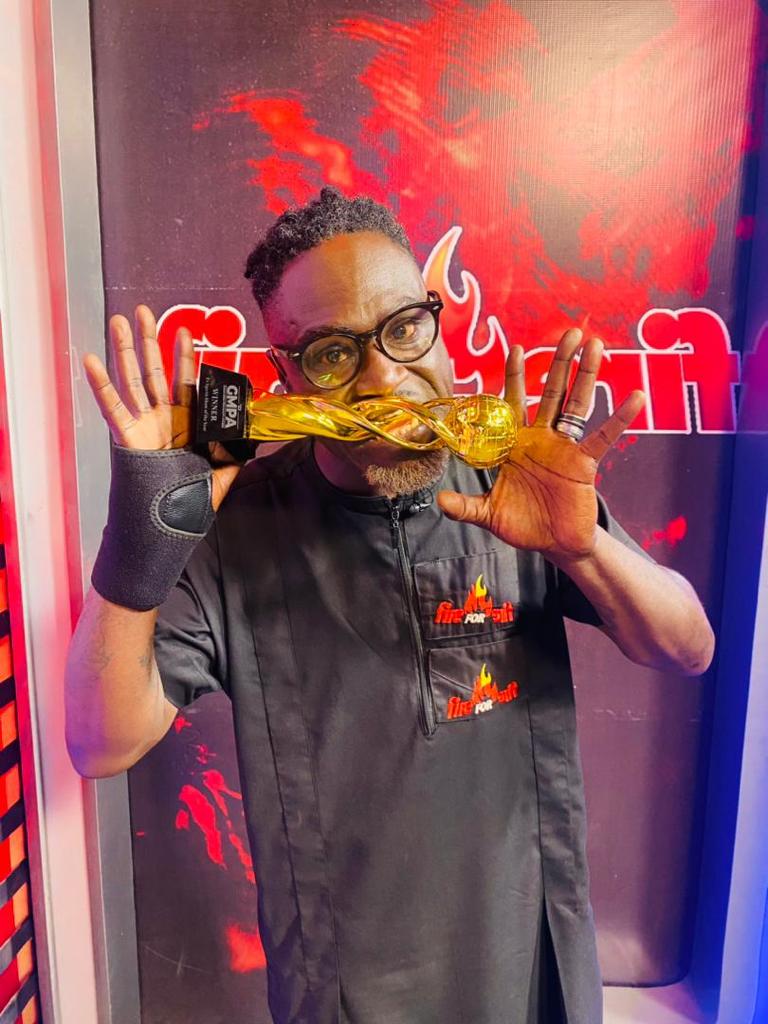 The award has etched Fire-for-Fire and Countryman Songo's position as the ultimate best in the sports fraternity.
Songo's award is one of the four awards the Adom Brands clenched at the 2nd edition of GMPA which came off at the GNAT hall in Accra.
His sit-in, Kobby Stonne was also adjudged the Sports Commentator of the Year, Adom FM as the Radio Station of the Year and Kasiebo is Tasty – Adom FM – as the Radio News Programme of the Year.
The Ghana Media Personality Awards recognize, celebrate, and reward the contribution of personalities with exemplary vision in shaping the future of Ghana's media industry.