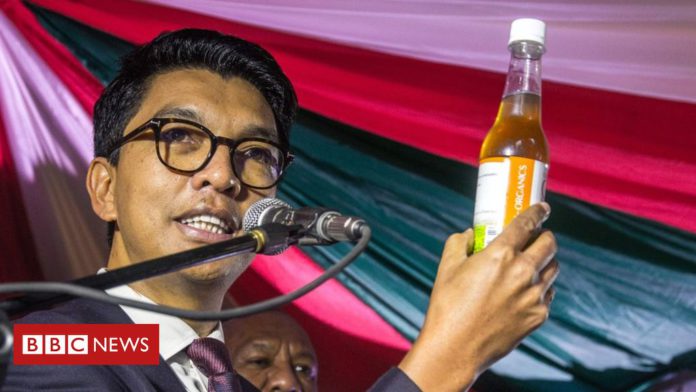 The government of Madagascar has denied reports claiming President Andry Rajoelina has Coronavirus.
There have been several reports on social media platforms and news websites claiming Rajoelina has the virus and is in isolation.
But a statement from the presidency on Wednesday said those reports were untrue.
The statement said the President was in good health and has not left the country for further health care.
This week, Madagascar authorities imposed a total lockdown in the Analamanga region due to the rise in coronavirus cases.
READ ALSO:
The presidency said in a statement that the lockdown measures will be effective for a period of 15 days, starting from Monday July 6 to last until July 20.
The measures have been taken because of the spread of the virus and the rise of COVID-19 cases, according to the statement.
Madagascar's President has been at the forefront of touting a herbal remedy that he says was effective against the virus.
The WHO has warned against consuming the herbal remedy in the absence of clinical trials.
But the herbal remedy has been distributed across Africa to help treat people with the virus.