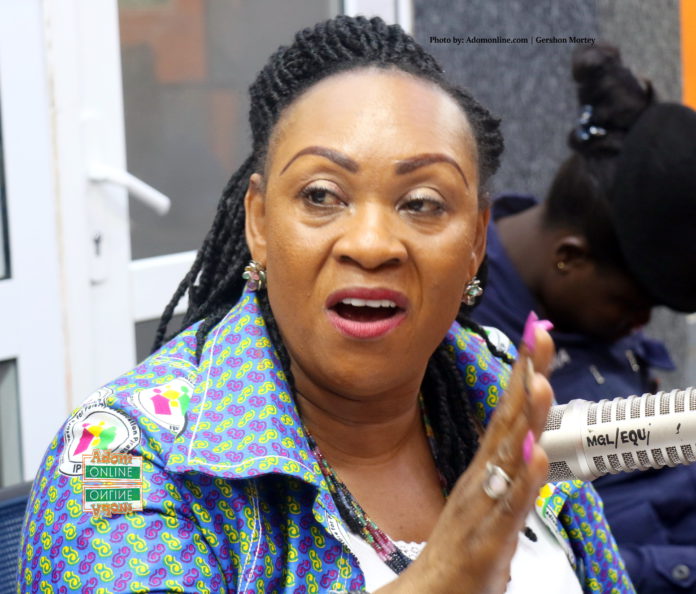 Minister for Special Development Initiative, Hawa Koomson, has descended heavily on the National Democratic Congress (NDC) over its three-day ultimatum to remove all 307 ambulances parked in front of the State House.
The Minister questioned the NDC about the steps it took to solve the shortage of ambulances in the country, when the country was in dire need of them during their tenure of office.
 "When the NDC was in power, what did they do? The NDC was in power for eight years, yet they failed to bring ambulances into the country. President Akufo-Addo has the people of the country at heart and that's why he has brought 307 ambulances into the country," she said.
ALSO: Listen: Why family of man killed by police wants body buried at police headquarters
 "When you promised 100 ambulances, you (NDC) brought in just 30 ambulances and with that, they couldn't carry even dead bodies and so why the rush?" she quizzed.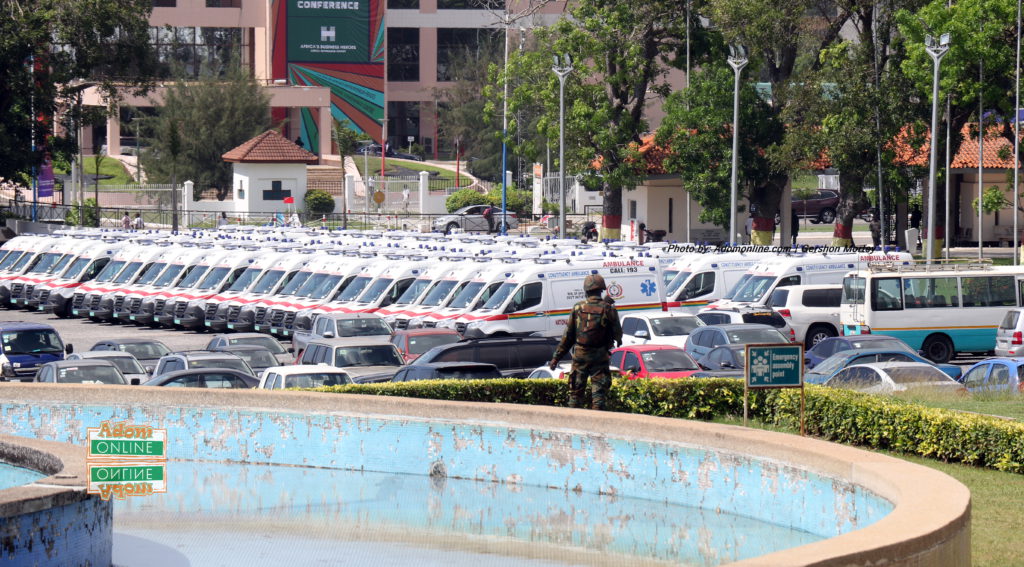 Her comment follows calls by the Minority side of Parliament's Health Committee for the immediate release of all 307 ambulances parked at the forecourt of the State House.
Though she admitted that Ghanaian lives matter and therefore the early distribution of the ambulances matter, she expressed shock at the Minority's call saying it was done with ill intentions.
ALSO: Jaman South drivers boycott toll over bad roads
Speaking on Adom FM's morning show Dwaso Nsem Friday, the Minister explained that the delay in the distribution of the ambulances is to ensure the necessary works are done before their release. 
"We won't rush and distribute the ambulances; there are certain works that need to be done on these ambulances before they are distributed. And if we fail to do them, they (NDC) would be the same people to attack us, so why can't they wait for us to complete all the needed processes before they come at us?" she queried.
ALSO: 10 reasons why women can't easily have an orgasm
The Minister further argued that the personnel to manage the ambulances are also being trained since maintenance culture in the country is poor.
Ghana currently has only 55 ambulances, most of which are in poor conditions.
Source: Adomonline.com | Dorcas Abedu-Kennedy