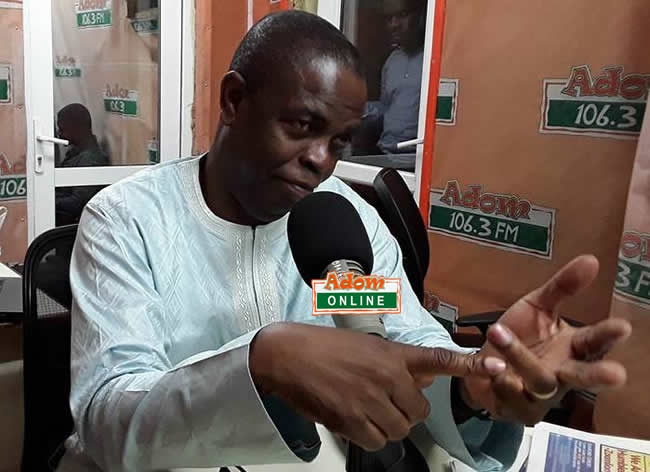 The Managing Editor of the Insight Newspaper, Kwesi Pratt Jnr, seems not to be happy with some government officials in the wake of the controversial Comprehensive Sexuality Education (CSE) curriculum.
"Those who sit at the head of ministries and other government institutions need to understand very clearly that they are not presiding over the affairs of fools, that they are ministers not because they are special. They should not delude themselves into thinking that the people over whose expense they reside are fools, or dormant. Sorry to say we are not," he told Accra based Metro Television, monitored by Adomonline.com.
Mr Pratt's comment follows the brouhaha over CSE programme.
ALSO: Government increases cocoa price by 8.42 per cent
But, the Ministry of Education has said they have not approved any such document for teachers in basic schools.
Some of the fiercest critics of the CSE are lawyers, professionals and religious bodies who have threatened to demonstrate against the government if it ever approved the document which will in the future promote homosexuality.
ALSO: Audio: Napo denies CSE implementation
But, the outspoken journalist believes the Education Minister, Dr Matthew Opoku-Prempeh's sudden U-turn and posture on the controversial CSE programme is insulting and shocking to meaningful Ghanaians who raised concerns about the programme.
ALSO: 4 Multimedia Group journalists nominated for WAMECA
"These people who occupy such high positions need to be checked by themselves and not the citizens. They should shake themselves off their arrogance. When they get there they think that they are special people, better thinkers and the best that God has given mankind, but that is not true.
"There are so many people who are smarter and more dedicated to their jobs than those who occupy these high positions. What is happening is unpardonable and sickening," he said.
Listen to Kwesi Pratt in audio above:
Source: Adomonline.com | Dorcas Abedu-Kennedy