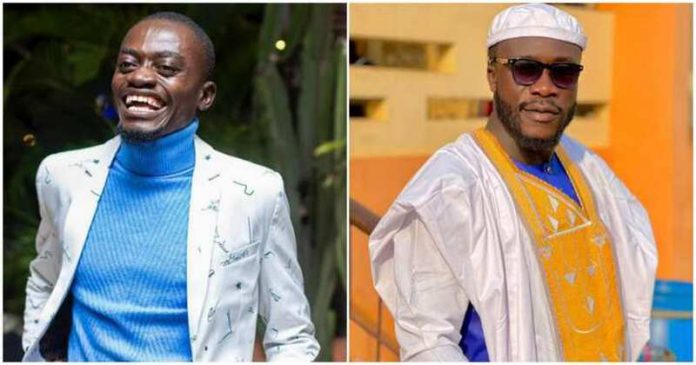 Kumawood actor and comedian Lil Win has purportedly taken a swipe at fellow comedian Dr Likee and other YouTubers in a video.
According to Lil Win, unlike other YouTubers, he has three separate channels on that platform, and they have all garnered a considerable number of followers and have received plaques from YouTube.
Mentioning the names of the channels as Kojo Nkansah TV, Official Lil Win TV, and Wezzy Empire, he stated that no other Ghanaian YouTuber had achieved that feat.
"Anyone who calls themselves a champion should bring out three awards they have received from the YouTube platform. It has never happened before. Never. For someone to receive three awards from YouTube."
He further stated that he does not talk much but shows action, which has become evident with his number of followers on his various channels and the plaques he has received.
Meanwhile, popular Ghanaian YouTuber Kwadwo Sheldon responding to the video and shows was not pleased with Lil Win's statements.
Lmao what nonsense is this? https://t.co/mK464nCwKD

— Kwadwo Sheldon (@kwadwosheldon) February 22, 2023
Lil Win reveals how Dr Likee and his crew refused to work with him
Lil Win turns focus on doing more gospel songs
Excitement as Lil Win buys sleek Toyota Corolla car for his mother