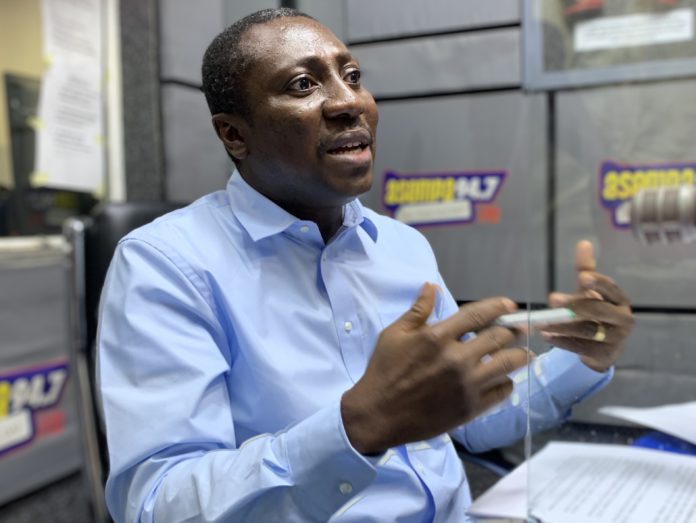 Deputy Majority Leader, Alexander Afenyo-Markin, has called for the immediate amendment of the 1992 Constitution to put a cap on the number of seats in Parliament. 
The Effutu MP says the financial challenges confronting the country do not support the unnecessary expansion of the number of seats in the august house. 
According to him, 200 seats will be ideal for Ghana's Parliament since a reduction from the current 275 to 200 will ease pressure on the public purse.
"I must say that one critical thing to look at is to put an upper limit on the number of MPs that we must elect each year.
"It is unpalatable that a small country like Ghana with its many financial problems has 275 MPs. In contrast with all its financial muscle, Australia has 151 and 76 senators.
"We need a change in the law to stop the unnecessary expansion in the number of seats in our Parliament," he said at the 2023 GIMPA Law Conference on Wednesday, March 15.
Meanwhile, he also argued that the country needs an Upper Chamber – which will be known as the House of Elders.
The former Ghana Water Company Limited board chairman, thus, proposed that the Council of State be converted to serve this purpose.
ALSO READ:
MPs chase Energy Minister over rural electrification project
"I hold the view that Ghana needs an Upper Chamber, it should be known as the House of Elders whose election shall remain non-partisan and whose primary role shall be to moderate the current parliamentary excesses and extreme partisanship.
"Thus the Council of State should be converted into the Upper Chamber of Parliament…I am not suggesting that the current Council of State is not helpful."