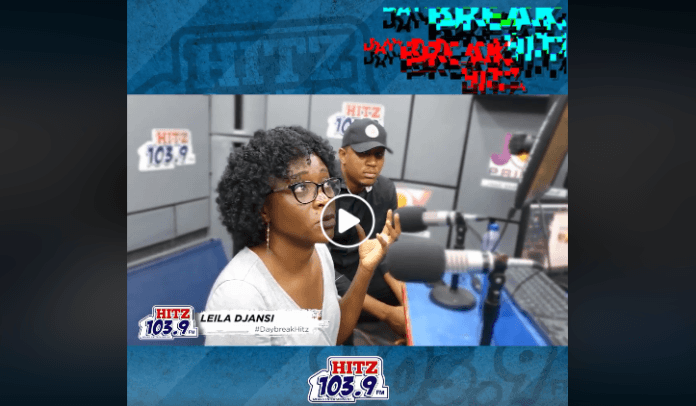 Renowned filmmaker, Leila Djansi, has disclosed how she lost many movie contracts because of her Ghanaian accent.
Speaking in an interview on Daybreak Hitz on Hitz FM, she advised African actors aspiring to grow beyond their national borders to learn how to switch their accents professionally before seeking jobs internationally.
Leila is an award-winning director and producer and has great reputation in the sub-region when it comes to making movies with thrilling and compelling content.
She's well known for producing movies such as Sinking Sands, Ties That Bind, And Then There Was You, and Like Cotton Twines among other notable ones that got her winning awards. Or better still had her nominated.
But, narrating the hell she has been through to win contracts oversees, she maintained that one must learn how to switch accent organically.
READ MORE:
According to her, speaking with an African accent during auditions in the Western world can go against an actor.
"You walk into places and once they hear your African accent, they already start doubting you can do. Look, if my accent was British I would probably have won a mainstream Oscar already. I am not changing my identity but I just have to pay my bills," she told Andy Dosty.
Madam Djansi further explained that, though there are many African stars such as Chinonye Chukwu making it big in the International movie sphere, they have switched their accents to secure jobs.
"There is no support or infrastructure. You just have to know how to play the game. There is a lot of African actors represented by agencies but how many of them get movies. The best ones don't have African accent. The number of jobs I have lost due to African accent it's not easy," she noted.
Leila's revelation comes as no surprise to entertainment pundit, musician and producer, Mr Logic who recounted on the same Daybreak Hitz show how he was denied a distribution deal in Canada due to his African accent.
Mr Logic said when he first called the agency with his African accent he was denied access but after calling in some few hours later with a Jamaican one, he was given the green light.
Meanwhile, British-Nigerian actor Adewale Akinnuoye-Agbaje also in an interview with Lexis Bill on Personality Profile on Joy FM said that Hollywood does not always welcome Black people of Africa descent with open arms, hence 99% of the time, they should expect rejection after auditions.