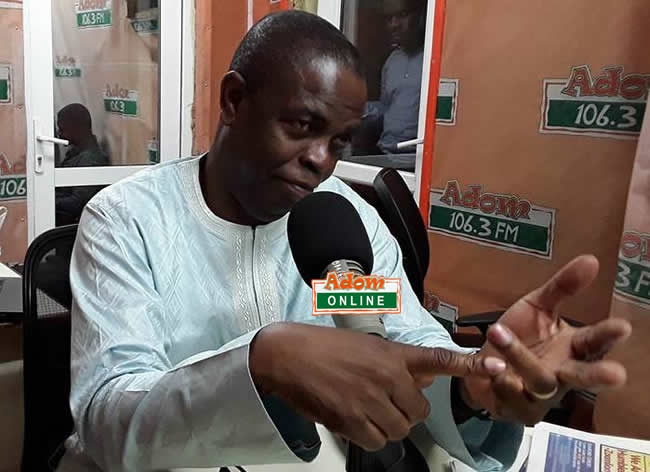 Kwesi Pratt Jnr, the Managing Editor of the Insight newspaper, says he suspects "something unusual is happening" around the popular feud between the Auditor General, Daniel Domelevo and the Economic and Organised Crime Unit (EOCO).
Mr Pratt's suspicion emanates from the recent declaration of support by some 22 Civil Society Organization's for the Auditor-General means .
According to him, it has never happened in the history of Ghana for 22 civil society organizations to support the same side in an issue.
"I have never seen in the history of Ghana that 22 civil society organizations are in support of a single issue, it has never happened. Something must be happening that is unique or different, no matter what you say, something must be happening that is unusual," he told Accra-based radio, Peace FM monitored by Adomonline.com.
He warned against the politicisation of the issue, adding that politicizing the issue will divert attention from the substantive matter.
READ ALSO
"it's not just the NDC that is talking about this; as at Friday 22 civil society organization declared support for the auditor general so if we make it about the  NDC we will not get the clear picture. Let's allow the court to bring its verdicts then we talk about it extensively," he said
The Auditor-General is resisting the attempt by EOCO to investigate his office. The investigation was triggered by a petition from a private citizen.
This citizen alleged that there has been a breach of Act 663 in the Procurement law in relation to the purchasing of vehicles worth almost GH¢6.2 million for the Audit Service.
Resisting the investigation Mr Daniel Domelevor in a letter to the EOCO said: " I am advised that the relevant provision in Act 959 which amended Act 804 is section 80 and therein, your office's mandate to investigate corruption and corruption-related offences, which has been defined to include procurement breaches, has been taken away."