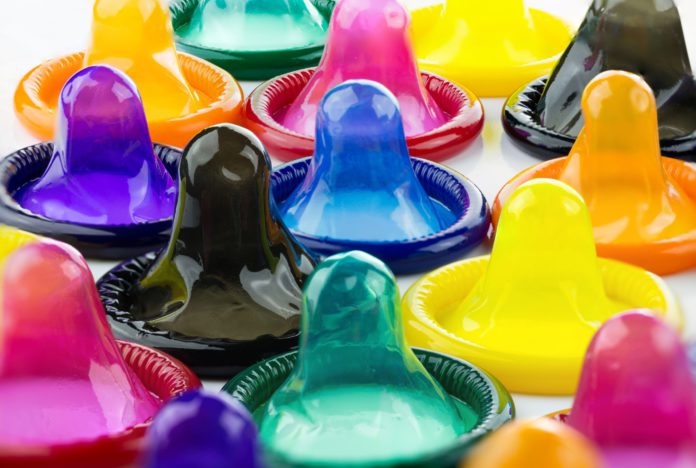 Kenya is grappling with a shortage of condoms, exacerbated by dwindling donor funding, leading to concerns about access to safe sex measures and the rising cost of protection.
The scarcity of condoms has prompted delays in the distribution of free contraceptives, even as the prices of available condoms continue to rise.
For years, Kenyans have relied on accessing male condoms through public venues such as sanitation facilities, hospitals, and condom dispensers, as part of efforts to mitigate sexually transmitted infections, including HIV/AIDS, syphilis, gonorrhoea, and unintended pregnancies.
Dr. Ruth Laibon, the CEO of the National Syndemic Diseases Control Council (NSDCC), stressed the need for a prompt solution, particularly due to the reduced availability of free condoms. She acknowledged that shops still have condoms available for purchase.
"The country has an ample supply of condoms. The challenge is likely linked to the reduction in the availability of free condoms," she explained.
The decrease in free condom availability is primarily attributed to the diminishing external resources that were once supplemented by the government's allocation for condom procurement.
Dr. Laibon assured Kenyans that the government is actively addressing the issue, exploring options such as encouraging condom manufacturing within the country to make them more affordable and accessible.
"Condom is a powerful tool that should be used alongside other methods. It was among the earliest methods discovered, and it has played a pivotal role in saving lives during the HIV response," she emphasized.
Dr. Laibon made these remarks during a press conference in Mombasa ahead of the Maisha Conference, a three-day event focused on reviewing progress in HIV/AIDS responses. The conference brings together medical experts, MPs, and donors to discuss new technologies, available medicines, and the implications of reduced donor funding.
The National Assembly Health Committee is spearheading discussions on sustainable platforms and interventions amid the challenges of decreased external resources. The aim is to foster self-reliance and readiness to embrace new scientific developments without over-reliance on external aid.
Experts like Prof. Ruth Nduati, an epidemiologist and paediatrician, have highlighted the importance of condoms as a crucial barrier method for preventing the transmission of HIV. Despite the progress made in the fight against HIV/AIDS, vigilance remains essential.
The Aids Healthcare Foundation (AHF) previously urged the Kenyan government to address the condom shortage to avert the potential spread of HIV and other STIs, as well as unplanned pregnancies. With an annual need of approximately 400 million condoms, Kenya's distribution rate of around 150 million condoms underscores the urgency of the situation.