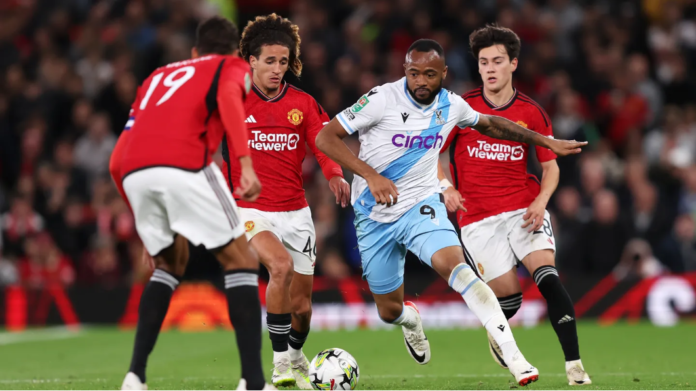 Crystal Palace forward, Jordan Ayew has cautioned Manchester United ahead of Saturday's Premier League fixture game.
Ayew and his teammates made a trip to Old Trafford on Tuesday for the third round of the EFL Cup suffering defeat on the road.
Goals from Alejandro Garnacho, Casemiro and Antony Martial handed the Eagles a 3-0 loss against the Red Devils.
However, the Eagles will make a trip to Old Trafford in the week 7 games on Saturday afternoon.
And Ayew captained the team for the first time on Tuesday evening and has promised his teammates will play a different game against Erik ten Hag's men.
"It was really tough. We kept on pushing, we kept on fighting. We changed our shape in the second half and it was a bit better," he told Palace TV.
"We know they were just better than us tonight and we just need to go back home, recover and get ready for Saturday, because Saturday's going to be a different game. I think this game has given us more desire and more will to win on Saturday.
"[In the first half] I just felt we were a bit narrow. We wanted to close the middle and they were just hitting diagonals, going wide to the wingers and full-backs and causing us a lot of danger. That was a problem.
He continued, "With three at the back [in the second half] it made it a bit easier to go across, but at the end of the day, we still lost.
"We just need to go back home and recover well because the most important thing is that Saturday is ahead of us. We want to come here and show a better face of our team and a better Crystal Palace," he added.
Palace have had an unconvincing start to the 2023/24 Premier League season, winning two of their six games. They have drawn two and lost the other two as well.
READ ALSO