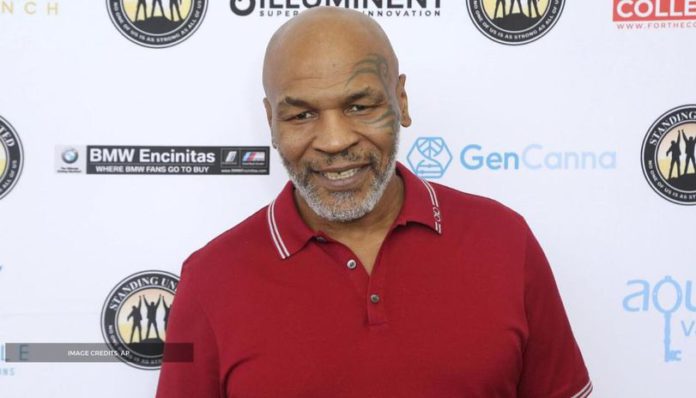 Mike Tyson earned a mint as a boxer, film star and most recently a public speaker, but it's his latest transformation as a drug dealer that could set him up for life.
The former heavyweight champ, famous for delivering a knockout punch, has been selling cannabis products since 2016 through his Tyson Holistic label that are as potent as one of his uppercuts.
Tyson, 54, is believed to earn around £500,000-per-month through his business that offers premium marijuana strains, edibles and extracts, and that's just the tip of the iceberg.
'Iron Mike' is building a 418-acre weed-themed holiday resort he hopes will be home to a music festival to rival Coachella, as well as the world's longest lazy river.
And aside from a luxury hotel and the lure of 'glamping' tents, there will be a Tyson University on site that will aim to teach cannabis cultivation tips to wannabe farmers.
And he is now launching a NEW company in the trade, called Tyson 2.0.
According to Forbes it will be "a step up from Iron Mike's first cannabis brand, offering a wider array of products including everything from his personal favourite, flower, to concentrates, edibles, beverages, and pre-rolls".
SENSATIONAL BOXING RETURN
Tyson will work as the company's chief brand officer.
After years of substance abuse with drugs including cocaine, Tyson – who made a sensation return to boxing with an exhibition draw against Roy Jones Jr last November – found comfort in marijuana, which is legal in California.
It made him, as he's the first to admit, a much calmer person.
It encouraged him to partner up with businessman Rob Hickman five years ago, who pointed out what a difference weed has made to the ex-boxer's life.
"It changed his life," he told GQ. "He's the perfect person."
Buoyed by his discovery, Tyson also knew if it could aid him, then others would see the benefits too.