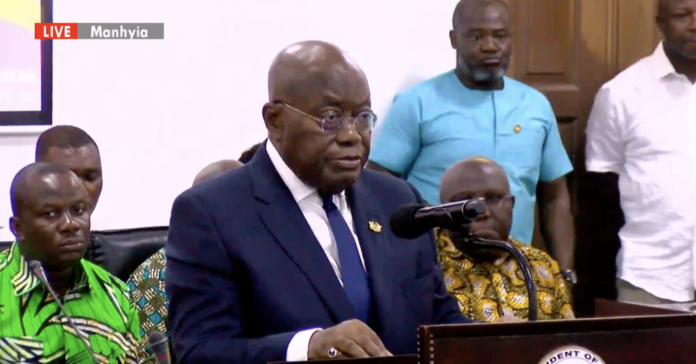 A Security Analyst, Dr Adam Bona, has expressed his disappointment with the government for failing to stop the installation of a second Bawku Naba.
This comes after some reports showed that efforts by the government to stop the enskinment from happening failed.
He lamented that government could have done better as it had the needed resources to stop the ceremony which could intensify the recent conflicts at Bawku. 
"I'm surprised that those in government are saying they didn't know. Government with all its resources cannot say they didn't know, it's not possible.
"But as to why they allowed this to happen and with how fast they've reacted to it, they could have stopped it, they could have prevented it. The current government is lacking the political will to deal with the concur in Bawku," he said.
Dr Bona condemned the enskinment which was headed by some notable chiefs at Bawku and some Regional House of Chiefs.
"Persons involved in the enskinment should be arrested because of the recent happenings in Bawku, which can also affect the town's peace.
"You want the chieftaincy to come to your side but you don't use this means to get such a position. You go through a process to undo whoever is there," he bemoaned.
The security analyst said that the cause of the protracted chieftaincy disputes is politics.
Dr Bona indicated that politicians are taking advantage of the situation in Bawku.
"It has become political because if you go to the town, some support the NPP, some support the NDC. It is an open secret there that the two tribes fighting are affiliated with the NPP and NDC. So the politicians have taken advantage of it.
"Some of the warlords are politicians. Most of the warlords are NDC. Some people are benefiting from the Bawku conflict," he said on Accra-based Neat FM.
Since last year, renewed chieftaincy clashes at Bawku have resulted in a number of casualties and damage to property.
ALSO READ:
Catholic bishops call for lasting solution to conflict at Bawku
Five feared dead in renewed clashes at Bawku
Allegedly, the Mamprusi faction in the protracted Bawku conflict was at the palace of the overlord of Mamprugu, Naa Bohugu Mahama Abdulai Sherigah II on Wednesday for the enskinment of a new Bawku Naba despite the recognition of Naba Asigri Abugrago Azoka II by the government and the Upper East Regional House of Chiefs as the legitimate ruler of the area.
Government has since ordered the arrest of all persons involved in the enskinment of a new Bawku Naba in the North East Region.