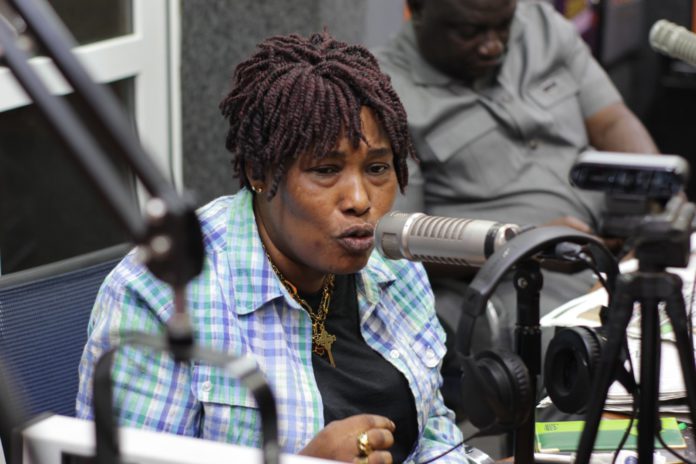 General Secretary of the Convention People's Party (CPP), Nana Yaa Jantuah, says she is a victim of government's Domestic Debt Exchange Programme (DDEP).
According to her, she can hardly make ends meet after investing her live savings in government bonds.
Madam Jantuah, who is former Director of Public Relations and External Affairs of the Public Utilities Regulatory Commission (PURC), revealed this on Adom FM's morning show, Dwaso Nsem Tuesday.
Having been hounded out of PURC by the Akufo-Addo government, she said she is pained by the way Finance Minister, Ken Ofori-Atta, has mismanaged the economy.
Madam Jantuah got emotional when she narrated how her provident funds are locked up due to debt restructuring.
She is convinced majority of people are opposed to debt exchange due to the clandestine nature the whole deal was done.
The CPP scribe blamed the Finance Minister, Ken Ofori-Atta, for failing to communicate appropriately to bondholders throughout the domestic debt exchange programme.
She could not fathom why Ghanaians should suffer for the mess created by the Finance Minister for the past six years.
"The biggest problem of this government is arrogance of power so they don't consult the people who voted for them," she fumed.
Meanwhile, Tuesday, 7th February 2023, is the final deadline for institutions and individuals to sign up to Ghana's Domestic Debt Exchange Programme which is part of conditions to access the $3 billion bailout from the International Monetary Fund (IMF).
But it is has been fraught with challenges as various interest groups including labour and individual bondholders have opposed their inclusion.
ALSO READ:
Debt Exchange: Govt cutting our heads; our necks will be chopped off too – Abraham Koomson
Deadline for Domestic Debt Exchange Programme extended to Feb. 7