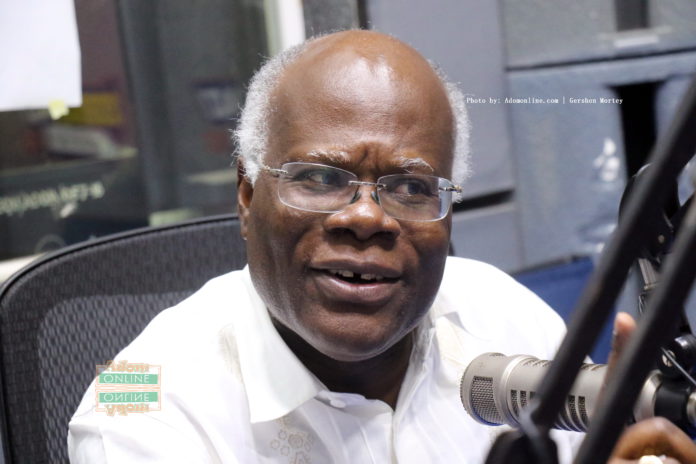 Minister-Designate for Trade and Industry, Kobina Tahir (KT) Hammond, is of the view he deserves a national award for the role he played in the drillship deal as a Deputy Energy Minister.
The Adansi-Asokwa MP touted through his resilience, an amount of 49 million which was rewarded to be paid by government was slashed to 19.5 million dollars as a settlement agreement with Societe General.
"They were asking for $47 million but following my arrangement, going around and compromise with the special commissioner states, instead of the $47 million that we had accumulated, they decided to charge $19.5 million. I think I need a national award for that. $47 million and we managed to get it to $19.5 million," the Minister-Designate said.
As a Deputy Minister under the erstwhile John Kufuor administration who was at the centre of the controversial deal, he disclosed this when he appeared before the Appointments Committee for his vetting on Monday.
Mr Hammond narrated the sequence of events leading to the decision to sell the ship to a Finnish company.
To KT Hammond, there was nothing corrupt about the deal and therefore does not deserve the name-calling and insults that were hurled at him.
He explained the Ghana National Petroleum Corporation (GNPC) at the time was heavily indebted after defaulting payment on the loan it secured with the Drill Ship as collateral.
As a result, he revealed the ship was impounded by the creditors.
"There was no way of pleading the case but to settle. This is where I entered the fray. I was informed that since I was a practising barrister at the bar of England and Wales and this matter was pending at the Court of England, in London and since I was related to the Ministry of Energy, it was suggested that I should go and find out what we could do," he recounted.
The sale of the Oil Drill ship belonging to the GNPC had been an object of controversy and a subject of inquiry by the Sole Commissioner appointed by President John Mahama to investigate all judgement debt cases in the country.
ALSO READ:
Industrialisation is the only way to grow economy – KT Hammond
We're not joking here; answer my questions – Agbodza slams KT Hammond
The John Agyekum Kufuor government, which superintended over the sale had been accused of legal and procedural breaches by not consulting the Board of the GNPC which had the legal mandate to sell.
Some also accused Mr Hammond and his boss Albert Kan Dapaah of misappropriating an amount of 3.5 million dollars which was left from the 24 million dollars realised from the sale of the ship.
An amount of 19.5 million dollars had been used to pay settlement agreement with Societe Generale.
Play audio above: