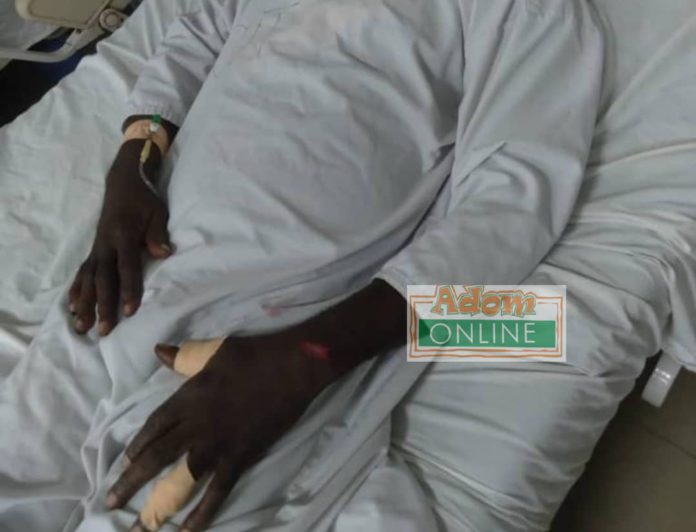 A father and his son are receiving treatment at Gomoa Dawurampong Polyclinic after a hunter shot at them in broad daylight.
The two were shot on their way to the farm while the hunter was chasing a grasscutter in the bush.
The unfortunate incident occurred on Friday at Gomoa Maim in the Gomoa West District of the Central Region.
In an interview with Adom News' Kofi Adjei, the farmer, Wofa Yaw, revealed he sustained gunshot wounds in his testicles.
ALSO READ:
Hunter shoots palm wine tapper after mistaking him for a deer
Hunter accidentally shoots himself dead at Awutu Bonsueku
His son, according to him, was shot in his chest.