The woes of the Ghana Olympic Committee (GOC) continues as another athlete  is accusing yet another association under the body of grand corruption.
A former weightlifter, Juliana Arkoh, claims the Committee exploits athletics who represent Ghana in international tournaments.
ALSO READ: I was once overpaid – Martin Amidu
The former weightlifter on Adom FM's morning show, Dwaso Nsem on Friday, alleged that the GOC, led by President Ben Nunoo-Mensah use them to solicit for funds from sponsors like Royal Bank, Goil, Guinness and many others but fail to give them their per diem after the competition.
Juliana Arkoh then 17-years-old represented Ghana at the Youth Olympics currently in Nanjing, China and won nine medals for Ghana but threatened to commit suicide if her per diem is not paid.
WATCH VIDEO: The man caught in bed with Afia Schwarzenegger unveiled
Her complaints include being owed per diem since 2012 which she alleges has forced authorities to take her out of the Commonwealth Games.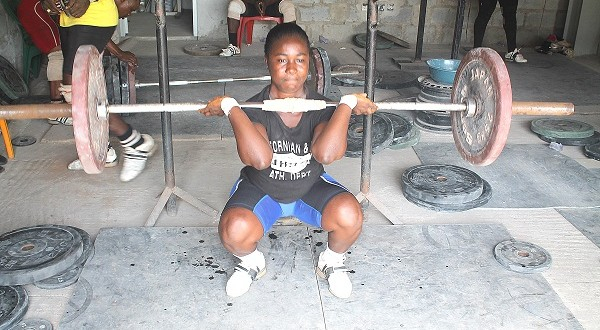 "Since I raised issues about the exploitation of athletes, I have never been invited even though I am the country's best bet for a medal", she bemoaned.


But spokesperson of the GOC, Charles Osei Asibey denied all the allegations made by Juliana Arkoh.
He said the claims by the former weightlifter are borne out of bitterness after being left out of recent competitions.
ALSO READ: 'Witch' escapes death at Tamale (AUDIO)
Charles Osei Asibey explained that, all athletes sent to international tournaments have been paid their per diem thus Ms. Arkoh's claims should be treated with the contempt they deserve.
Juliana Arkoh is the country's best weightlifter and was a nominee for the Sports Writers Association of Ghana (SWAG) "Sports Personality of the Year" award in 2013.