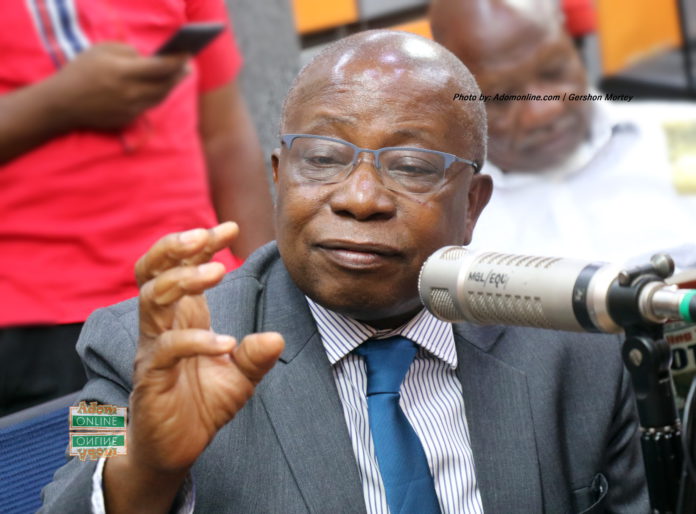 The Ministry of Health has said the comments of the sector Minister, Kwaku Agyeman-Manu, about the National Health Insurance Scheme(NHIS) were not to talk down on it.
According to the Ministry, Mr Agyeman-Manu only raised concerns about the rate of extortion by some healthcare providers from subscribers.
The Minister, speaking at the Ghana Health Service Senior Managers Meeting 2023, said poor subscribers who should be benefitting from the scheme are rather being overburdened and denied essential services they have already paid for under the scheme.
He also indicated that although he is a member of NHIS, he pays cash for health services.
But in a statement, the Ministry said its attention has been drawn to misleading headlines from the comments which is a misrepresentation of what he said.
"This statement is not meant to insinuate that Health Insurance is not working but is an admonition to the Managers of the Ghana Health Service through its providers to end the criminality by every means possible," the statement noted.
The statement also refuted claims the Minister has threatened to halt the operations of Zipline-Drone over high cost and misuse.
ALSO READ:
Afenyo-Markin advocates for inclusion of Hepatitis B to NHIS benefits package
Meanwhile, the outfit has pledged continuous commitment to making quality healthcare delivery accessible across the nation as part of the effort to achieve Universal Health Coverage.
Below is the full statement: