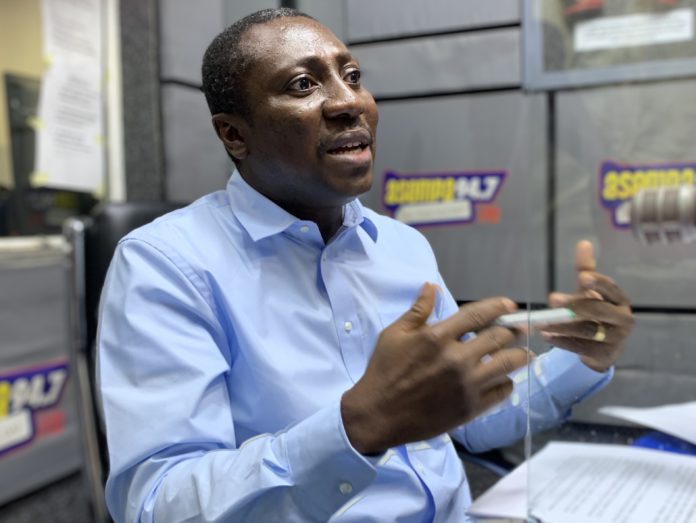 Effutu Member of Parliament (MP), Alexander Afenyo-Markin, is advocating for the National Health Insurance Scheme (NHIS) to cover the testing and treatment of Hepatitis B.
The Deputy Majority Leader has bemoaned the cost involved has hindered many people, especially pregnant women from conducting tests to know their status and seek treatment.
The MP revealed almost five million people are said to be suffering from chronic Hepatitis B infection in Ghana.
He made this appeal in a statement on the floor of Parliament on Tuesday.
"Estimates suggest that the immunoglobulin intervention costs up to 1,000 Ghana cedis. This is well beyond the economic power of the average pregnant woman in Ghana, meaning the risk that the underprivileged but infected pregnant women will pass on the virus to their newborns is very high," he said.
Mr Afenyo-Markin stated Ghana must take a bold step to help rescue several Ghanaians suffering from the disease.
"Ghana must take a bold decision to make viral Hepatitis B prevention, vaccination, testing and treatment part of the package of services for Universal Health Coverage (UHC) programs. In short, the NHIS should bear the cost of testing and treating Hepatitis B cases in the country.
"This approach is vital because most citizens, particularly pregnant women in rural communities, do not get routine, reliable and affordable access to Hepatitis B testing facilities during pregnancy," he urged.
Mr Afenyo-Markin has, therefore, appealed to the government to expedite processes to make treatments and vaccines accessible.
"As earlier explained, early diagnosis and treatment help suppress the virus and save lives that would otherwise have been lost in delayed diagnosis and treatment of cases. In many deprived communities, including many in Effutu, only a few people can pay for diagnosis and treatment services which are often expensive and, therefore, prohibitive."
ALSO READ:
People living with HIV and unvaccinated for Hepatitis B at higher risk of new…
Hepatitis B spreading in Ghana due to lack of awareness – Report
Hepatitis is a disease characterized by inflammation of the liver by the Hepatitis virus. It can be contracted through unprotected sex, saliva, semen, vaginal secretions, contaminated shared needles and syringes, and sweat according to some researchers.